Audubon Assembly
Conservation Leadership Initiative (CLI)
Audubon Florida's unique co-mentoring program bringing together college students and chapter leaders
Now in our 6th year, Audubon Florida's Conservation Leadership Initiative (CLI) is a unique intergenerational experience uniting Audubon's leaders with some of the best and brightest college students. CLI includes a co-mentoring opportunity for Audubon leaders and college students to network, share, and learn from each other. Through this experience students are introduced to Audubon conservation initiatives while Audubon leaders learn how to better engage, communicate with, and develop the next generation of conservation leaders. The CLI program provides an exciting opportunity for college students to immerse themselves with Audubon, strengthen leadership skills, gain an understanding of future opportunities in conservation careers, and discover avenues to engage more with Audubon through chapters, internships, and volunteer opportunities.
The 2017 CLI program is being offered Friday, October 20, 2017 in St. Augustine, FL. The Audubon Assembly brings together representatives of Audubon's 35,000 members and 44 chapters with conservation leaders, scientists, educators, and policy makers. The theme for the 2017 Assembly is "Water for Florida's Future." Assembly topics will include a water policy 'boot camp', landscaping for water and wildlife, and how to effectively influence policy makers.
Audubon will select 24 students to attend the 2017 CLI program. This year's program will include networking opportunities with Assembly participants, Audubon staff, scientists, etc., leadership training, mentoring from an Audubon Chapter leader, staff or volunteer, and a walking workshop.
Applications must be completed online and submitted by October 4, 2017
Click here to apply.
If you are interested in mentoring a student during CLI please contact Jacqui Sulek.
"The CLI experience was a huge step in my development as a leader in environmental advocacy. The opportunity to network with mentors from all disciplines working towards a common goal of conservation was inspiring." - Lauren Twele, CLI 2016, University of Tampa
"CLI blew my mind! I hope to influence my fellow classmates and the people in the community to get involved in conservation." - Jonathan Flores, CLI 2015, Florida International University
"Having the opportunity to sit in on the conference and network with so many diverse individuals gave me not only the reassurance but a renewed passion in pursuing a career in environmental law." - William DeHayes, CLI 2016, University of South Florida
How you can help, right now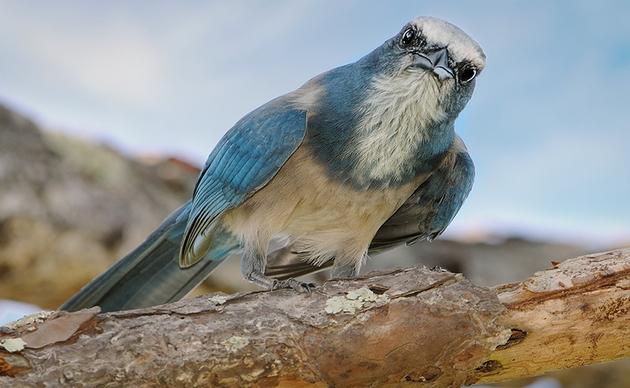 Become a Member of Audubon Florida
Audubon Florida brings people together to appreciate, enjoy, and protect birds and nature. Join now and your $20 membership fee will directly support our conservation efforts throughout Florida.
Volunteers Needed
Florida's birds and wildlife need your time and energy. Learn how you can become a citizen scientist or a volunteer at one of our nature centers today.