Audubon Assembly
Learning Sessions and Workshops 2016
Each session will repeat so Assembly attendees will have the opportunity to see two sessions in full.
The Friday learning sessions and workshops at this year's gathering will all focus on our Assembly theme: One Gulf. After our kick-off lunch, you will have the opportunity to participate in three different breakout sessions. Each session will feature cutting-edge scientists, biologists, conservationists, and leaders from across Florida.
Advocates Needed: How To Lend Your Voice to Florida's Coasts and Wildlife - In the early 1900s, the advocates of the formative Audubon Society ended the devastation of the plume trade with a deluge of telegrams to decision-makers. Today's threats are no less real—but a new century's threats also warrant new advocacy tools. Join us to learn about some of the most important coastal policy opportunities—including Critical Wildlife Areas, Gulf Restoration, and public land management plans, how Audubon has engaged our renowned citizen scientists as effective advocates and storytellers and take home how-to strategies to engage successfully on these and other conservation opportunities near you!
Restoring Florida's Springs and Wetlands to Support a Healthy Gulf Ecosystem – It's no secret that Florida's waters are all connected – from the blue springs in Central Florida to our amazing beaches and shores. Preserving and restoring freshwater wetlands and springs is an important strategy for protecting coastal waters. But decades of development and human activity make this task difficult and costly. In this session, you will learn from professionals and backyard conservationists from across the state about how we can all help clean, store, and move freshwater through the Florida peninsula.
Climate Change and Sea Level Rise: The Greatest Threats to Florida's Coastal Habitats - Another hot summer reminds us of the urgent need to do our part reduce the impacts of climate change. This learning session will link Audubon's approach of joining personal action with aggressive public policy changes. Topics include defending climate strongholds, water and energy efficiency and solar power, and climate solutions messengers.
How you can help, right now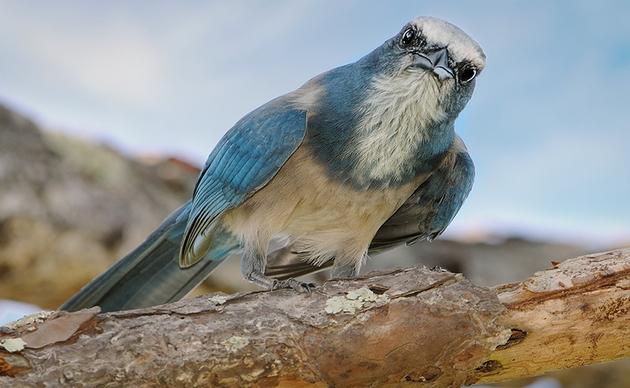 Become a Member of Audubon Florida
Audubon Florida brings people together to appreciate, enjoy, and protect birds and nature. Join now and your $20 membership fee will directly support our conservation efforts throughout Florida.
Volunteers Needed
Florida's birds and wildlife need your time and energy. Learn how you can become a citizen scientist or a volunteer at one of our nature centers today.