Spring Event: Saturday, May 13, 2017
10am - 2pm
Bring the family and join us in celebrating spring on Mother's Day weekend!
Each Spring the Center holds its annual Baby Owl Shower to raise funds to offset the increased costs during baby season. Join us for a day of activities plus special visits with the Center's Ambassador birds. Non-releasable baby raptors will be available to view (pending). Admission is "free" that day with an item from our wish list that is used in caring for these young raptors. Contact the Center at 407-644-0190 for more details or if you have questions.
Due to the popularity of this event we encourage carpooling. Offsite parking will be available at St. Lawrence AME Church located at 549 E. Kennedy Blvd., Eatonville, FL 32751 ($5 donation)
There is also an UBER discount code for travellers within Maitland (has to be a Maitland to Maitland ride). OPEN the Uber app within Maitland city limits and select the Promotions option from the menu. TAP Set Pickup Location. SELECT Promo Code at the bottom of the screen. ENTER 'MAITLAND' in the promo code field. SLIDE the icon to the Maitland option. ENTER the destination by tapping the plus icon on the pickup address box (Android) or the box behind the pickup address (iPhone). TAP the Request button to submit your trip. www.ItsMyMaitland.com/Uber
Thank you to our participating organizations!
Orange Audubon Society, Art & History Museums-Maitland, Kissimmee Valley Audubon Society/Pine Lily Chapter Native plant society, UCF Entemology Club, Maitland Public Library
If you are interested in being a sponsor or donating toward this event please contact Katie Warner at kwarner@audubon.org
How you can help, right now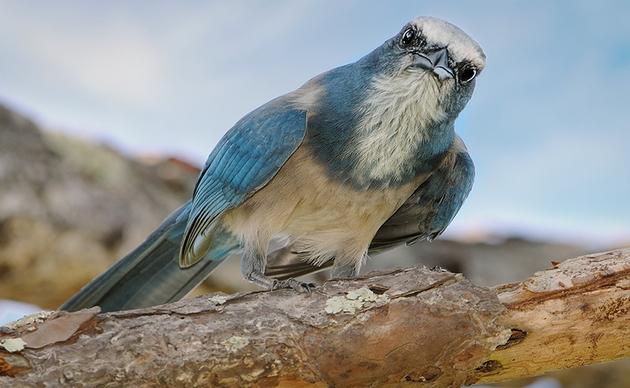 Become a Member of Audubon Florida
Audubon Florida brings people together to appreciate, enjoy, and protect birds and nature. Join now and your $20 membership fee will directly support our conservation efforts throughout Florida.
Volunteers Needed
Florida's birds and wildlife need your time and energy. Learn how you can become a citizen scientist or a volunteer at one of our nature centers today.