Mission of the Roy Hyatt Environmental Center
Our mission is to assist students in mastering science concepts and processes through the integration of science disciplines in studying the environment. This year, our goal is to provide hands-on, inquiry-based programs designed for second and fifth-grade students, their teachers and families.
Description of the Roy Hyatt Environmental Center
Since 1968, the Environmental Center that Roy Hyatt envisioned has reached several generations of Escambia County students. RHEC sits on 120 acres of pine forest, including a butterfly garden, nature trails, and wetlands with endangered plant species.
Hands-on outdoor activities and live animals make science fun! RHEC educational programs concentrate on the scientific process and analytical thinking skills. All programs are aligned with the Sunshine State Standards. Every program offered at RHEC, including outdoor areas, is handicap accessible.
This year, all second and fifth-grade teachers in Escambia County are invited to bring their classes on field trips to RHEC. Our programs are led by an Escambia County Teacher on Special Assignment, two Audubon Naturalists, and experienced, knowledgeable volunteers.
Audubon Involvement
Francis M. Weston Audubon Society is committed to helping the Roy Hyatt Environmental Center provide quality environmental education to students and teachers in Escambia County. RHEC is their largest project this year. They provide two experienced Naturalists to assist the Teacher on Special Assignment and participate in RHEC Volunteer Days. Other Audubon projects include Beach Nesting Birds research and conservation advocacy.
Hours of Operation
Due to limited staff availability and funds, RHEC is only open to scheduled field trips during the school week. Staff is on-site on weekdays 7:30 - 3:00 according to the school calendar. Parking is available to busses and accompanying vehicles near the main building.
Staff Contact Information
Molly O'Connor, Teacher on Special Assignment, ECSD Science Dept
Jennifer Hale-Butera, Naturalist, Francis M. Weston Audubon
1300 Tobias Road
Cantonment, FL 32533
(850) 937 – 2117 (please leave a message)
How you can help, right now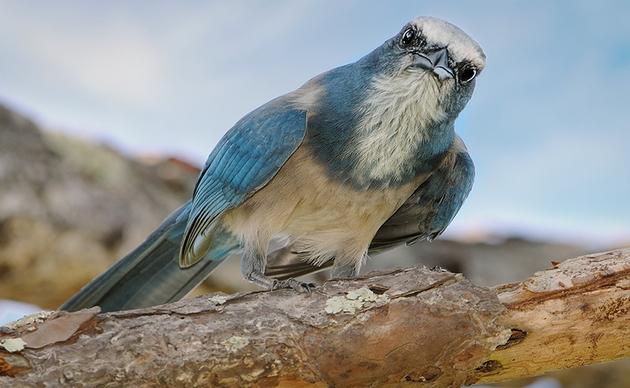 Become a Member of Audubon Florida
Audubon Florida brings people together to appreciate, enjoy, and protect birds and nature. Join now and your $20 membership fee will directly support our conservation efforts throughout Florida.
Volunteers Needed
Florida's birds and wildlife need your time and energy. Learn how you can become a citizen scientist or a volunteer at one of our nature centers today.