You are Invited to the Annual Wind Beneath Our Wings Event Benefitting the Audubon Center for Birds of Prey.
Sunday - February 19, 2017
4:30 P.M. - 7:30 P.M.
Venue on the Lake/Maitland Civic Center
641 South Maitland Avenue, Maitland, Florida 32751
Click Here to purchase tickets: $75 per person
Join Audubon for an enchanting evening including amazing speakers and special guests, great food, music, silent auction, and a meet and greet with some of the Center's ambassador birds. All proceeds benefit Center programs.
Your help is needed to support our work. Join friends, community leaders and partners to celebrate eagle conservation in Florida and 25 years of Audubon's EagleWatch program. EagleWatch currently monitors 20% of the state's nesting eagles. Learn from experts, volunteers and staff about the success of this citizen science program and the future in conserving and protecting Florida's eagles.
Audubon Center for Birds of Prey is the premiere raptor rehabilitation center east of the Mississippi, treating more than 800 injured and orphaned birds of prey each year. The Center remains a highly respected resource in the Central Florida community and beyond due to our specialized care in birds of prey, specifically Bald Eagles. Combined with community outreach and citizen science programs, the Center is a leader in the conservation of birds of prey and the habitats that support them.
Thank you to our generous sponsors for supporting this event:
Winter Park Veterinary Hospital
Darden
Dykes and Lisa Everett
Disney's Animals, Science & Environment
Mitigation Banking Group, Inc.
JCR Consulting
OUC, Orlando Utilities Commission
Breedlove, Dennis & Associates, Inc.
Scott & Elaine Taylor
For sponsorship inquiries or general questions, please email Katie Warner or call 407-644-0190.
How you can help, right now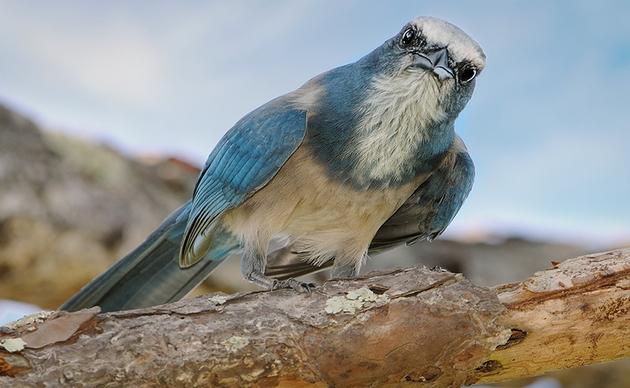 Become a Member of Audubon Florida
Audubon Florida brings people together to appreciate, enjoy, and protect birds and nature. Join now and your $20 membership fee will directly support our conservation efforts throughout Florida.
Volunteers Needed
Florida's birds and wildlife need your time and energy. Learn how you can become a citizen scientist or a volunteer at one of our nature centers today.