You are Invited
to the annual Wind Beneath Our Wings event
Benefitting the Audubon Center for Birds of Prey.
40 Years of Taking Flight
Sunday - February 24, 2019
4:30 P.M. - 7:30 P.M.
Harry P Leu Gardens, 1920 N. Forest Avenue, Orlando, FL 32803
Join Audubon as we celebrate 40 years of raptor conservation, education and community science in Central Florida. Don't miss this amazing evening including special guests, great food, music, silent auction, and a meet and greet with some of the Center's ambassador birds.
Featured Guest Speaker: Bill Shafer, Growing Bolder
TAKE FLIGHT IN YOUR OWN LIFE: How Birds of Prey Can Show the Way​
Bill is an Emmy nominated broadcast veteran of four decades, in which time he has been a TV news anchor, sports director and feature segment host. He is nationally respected for creating powerful stories that aim for the heart. He has the remarkable ability to look into people's lives and reveal powerful and meaningful lessons of courage, determination and inspiration. He is currently cohost of the critically acclaimed Growing Bolder TV and radio shows, and associate editor of Growing Bolder Magazine.
Started in 1979, Audubon Center for Birds of Prey is the premier raptor rehabilitation center east of the Mississippi, treating more than 700 injured and orphaned birds of prey each year. The Center remains a highly respected resource in the Central Florida community and beyond due to our specialized care in birds of prey, specifically Bald Eagles. Combined with community outreach and community science programs, the Center is a vibrant part of the Central Florida community leading the way in the conservation of birds of prey and the habitats that support them.


How you can help, right now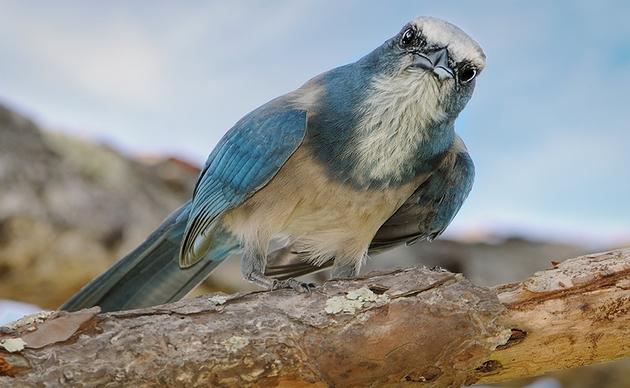 Become a Member of Audubon Florida
Audubon Florida brings people together to appreciate, enjoy, and protect birds and nature. Join now and your $20 membership fee will directly support our conservation efforts throughout Florida.
Volunteers Needed
Florida's birds and wildlife need your time and energy. Learn how you can become a citizen scientist or a volunteer at one of our nature centers today.