Conservation
Invasive Species Task Force
A coordinated effort between Audubon Florida's policy, science, land management, and education teams.
A coordinated effort between Audubon Florida's policy, science, land management and education teams, our Florida Invasive Species Task Force addresses the mounting threat of non-native, invasive plants and animals to our native species and habitats. By engaging partner organizations and harnessing the power of our 44 Florida chapters, we work to detect, control and prevent further introductions of invasive species and protect our natural ecosystems.
The problem:
The ecological integrity of Florida's ecosystems faces considerable risk from the continued spread of non-native plants and animals. Our state's role as a hub of U.S. import, coupled with our welcoming subtropical climate, allow stowaway and escaped species to flourish. While much attention is focused on Florida's invasive plants due to their potential economic impact, invasive animals are having devastating effects on Florida's unique ecosystems.
What are we doing?
Audubon has partnered with several groups throughout the state to help address this mounting threat. Our current efforts vary based on immediate needs in different parts of the state, but are primarily focused on:
Helping steer public policy and support legislation to halt the importation and interstate commerce of Burmese pythons and other species that pose an immediate threat to native species and ecosystems;
Assisting with monitoring and eradication efforts on Audubon's own properties (Corkscrew Swamp Sanctuary, Panther Island Mitigation Bank) and throughout the Greater Everglades region through participation in Cooperative Invasive Species Management Area groups (CISMAs);
Conducting ecological research and providing scientific expertise on realized and potential impacts of invasive species on wading birds and their prey; and
Incorporating invasive species awareness into education programs at our Centers and throughout the state via our staff and 44 chapters.
How can you help?
We are asking our fellow Audubon members and friends to be our 'eyes and ears' on the ground, reporting these and all non-native animals that have entered our natural areas. With your help, we can protect native birds and other wildlife! Here are a few simple things you can do:
Additional Resources:
News
New smartphone app makes invasive species reporting user-friendly and fun.
How you can help, right now
Donate to Audubon
Help secure the future for birds at risk from climate change, habitat loss and other threats. Your support will power our science, education, advocacy and on-the-ground conservation efforts.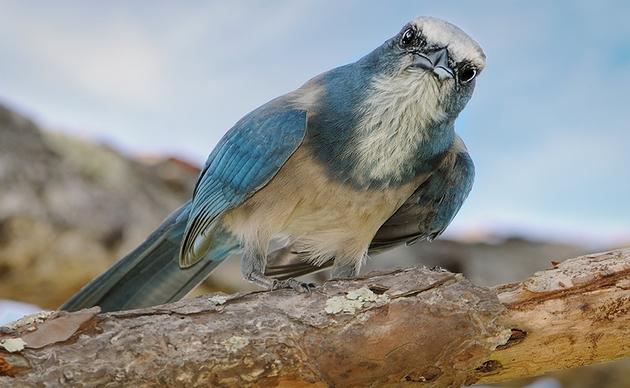 Become a Monthly Donor
Donating monthly is flexible, easy and convenient and makes you a champion birds can count on, no matter the season.
Volunteers Needed
Florida's birds and wildlife need your time and energy. Learn how you can become a citizen scientist or a volunteer at one of our nature centers today.