Forestry Association Advocates for Important Land Conservation Program
Florida Forestry Association members met in Tallahassee on Thursday, March 9, 2017 to advocate for the Rural and Family Lands Program. Check out their 2017 legislative priorities. The Florida Forestry Association is a statewide organization that brings together those who grow and use Florida's forests. They promote the responsible and sustainable use of Florida's forest resources.
Private Land-Owners Press Legislators to Fund Florida Forever and Rural and Family Lands Program
The Florida Conservation Group, a coalition of landowners representing more than 1 million acres, are calling on Florida legislators to fully fund Florida Forever and Rural and Family Lands Program. Check out their fact sheet on important state conservation programs.
Local Audubon Chapters Begin Securing County Resolutions to Support Land Conservation
Before 2010, Florida Forever provided $300 million a year to purchase land and perpetual conservation easements to protect Florida's most important bird habitats. Since then, funding has been slashed by the Florida Legislature. Florida's most important bird areas can't hope to survive in the face of land development pressure unless the Legislature adequately funds land and conservation easement programs. Let's bring more funding for Florida Forever, the Rural and Family Lands Program, and other state land and conservation easement acquisition programs in for a landing!

Some county commissions in Florida, at the urging of Audubon Chapters and Board Members, have passed powerful resolutions asking the Florida Legislature to approve increased conservation and land acquisition funding. To send a message to Tallahassee, Audubon is encouraging all Florida counties to pass resolutions in support of adequately funded land and conservation easement acquisition programs. Right now, there are projects across the Sunshine State that need support. To see the conservation opportunities in your area, check out the 2016 priorities for Florida Forever and the 2016 proposed projects Rural & Family Lands Protection Program. Also, check out maps of Forever Florida Conservation Land Purchase Proposals in your county.

Where does your county stand?
Conservation knows no political party or affiliation. With your help, every county commission could pass a resolution urging the Legislature to approve increased conservation land acquisition funding! Check out our toolkit to take action in your county.
Let us know how you're doing! Contact Charles Lee at clee@audubon.org for more information and to update us on the status of your efforts.
Florida counties that have passed resolutions:
Florida counties where Audubon leaders are working to get resolutions passed:
Citrus County
Lake County
Seminole County
Florida counties where we need your help:
Links to your county government.
How you can help, right now
Donate to Audubon
Help secure the future for birds at risk from climate change, habitat loss and other threats. Your support will power our science, education, advocacy and on-the-ground conservation efforts.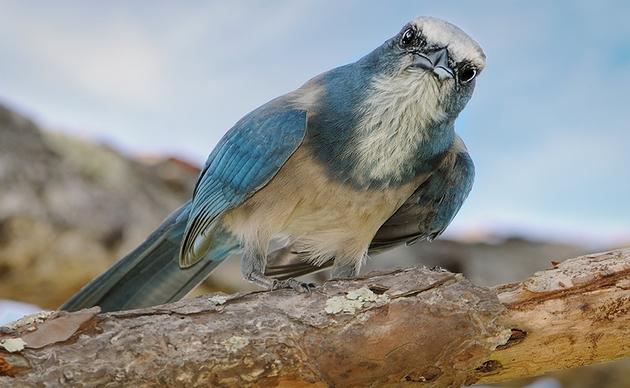 Become a Monthly Donor
Donating monthly is flexible, easy and convenient and makes you a champion birds can count on, no matter the season.
Volunteers Needed
Florida's birds and wildlife need your time and energy. Learn how you can become a citizen scientist or a volunteer at one of our nature centers today.