Update to Audubon Members on Irma's Impact on Florida's Natural Systems
Dear Audubon members and supporters,
Wishing you well and, if you have damage from the storm, a speedy recovery. I have talked to many in the Audubon network and most are okay with minor damage. There are those, including some of our staff and directors, who continue to suffer from loss of power and water supplies. And even with these challenges, our team is out starting to assess the impacts of the storm on our wildlife and habitats as you read this note.

If you were impacted or saw impacts to natural systems that you would like to share, please respond to FLConservation@audubon.org.

We don't have a full picture of Hurricane Irma's environmental damage to our state yet. But we know birds and other wildlife and their native habitats are resilient in the face of natural disasters. Human activity clearly compounds the negative impacts. We have assigned our science and research staff to report on the 140 sites that Audubon Florida manages, and we are collecting information from others. Here is part of what we know:
Many birds were displaced by the storm - birds from the Atlantic and the Caribbean were carried to our shores by Hurricane Irma and are being spotted around the state;
The upland habitats of Southeast Florida and the Keys were stripped bare of foliage in some places and toppled in others. These areas are usually a crucial food source for the Atlantic Flyway's fall bird migrants, who rest and feed here en route to the Caribbean and Latin America;
Water levels in America's Everglades are dangerously high and a massive seagrass die-off has been spotted in Florida Bay;
Some coastal islands and beaches are impacted by erosion;
Erosion and windfalls also damaged tree islands and mature hammocks in some places;
Wastewater systems overwhelmed by the storm resulted in sewage spills in some communities, and some waterways and beaches are closed;
Polluted water entering Lake Okeechobee from the north and the south is quickly raising lake levels dangerously high. In an attempt to reduce lake levels, some of this polluted water is being discharged to coastal estuaries to the east coast of the state; and
Most coastal nesting birds had already fledged their chicks, but it's likely some flightless baby birds drowned with the extreme storm surge.
Many people have also asked about Audubon's staff, centers, and sanctuaries:
Audubon's Corkscrew Swamp Sanctuary remains closed and without power and water. We lost many ancient cypress trees, some of which fell and crushed sections of the boardwalk.
The Audubon Center for Birds of Prey in Maitland is without power but open to the public (accepting cash/check only). The resident raptors and patients made it safely through the storm.
The Everglades Science Center at Tavernier in the Florida Keys lost some trees and equipment, but the building still stands.
Our Miami headquarters, Tallahassee policy office, and Coastal Islands Sanctuaries office are open.
Our coastal staff, distributed throughout the state are on the job, despite power outages and debris.
All staff, interns, and most volunteers have been accounted for, including those who evacuated out of the state.
We are so proud of those staff and volunteers who showed up as soon as the storm passed to begin clearing away debris and restoring operations. And we're grateful for the others, who went out to check on the birds they care about, with early reports of Burrowing Owls on Marco Island surviving the storm, American Oystercatchers migrating through Northeast Florida, and flightless Brown Pelicans alive in their nests on rookery islands in Tampa Bay.

Many people have offered help with recovery. As we look at impacts to facilities and equipment, we will ask. Until then we are accepting support and will devote gifts to help get programs back up and running.

We are also reaching out to our friends at Florida's parks, estuarine reserves, and other public lands to see how we might be of assistance and to coordinate ecological damage assessments.
I hope to see you at the Audubon Assembly next month, Oct. 20-21 in St. Augustine, and I look forward to catching up. For details and to register, visit fl.audubon.org/assembly. The early bird rate expires soon.
-Eric
Eric Draper
Executive Director, Audubon Florida
P.S. Hurricanes last for hours, but the work of protecting Florida's water and wildlife is a task that never ends. Thank you for being a friend, member, and supporter. Please stick with us.
How you can help, right now
Donate to Audubon
Help secure the future for birds at risk from climate change, habitat loss and other threats. Your support will power our science, education, advocacy and on-the-ground conservation efforts.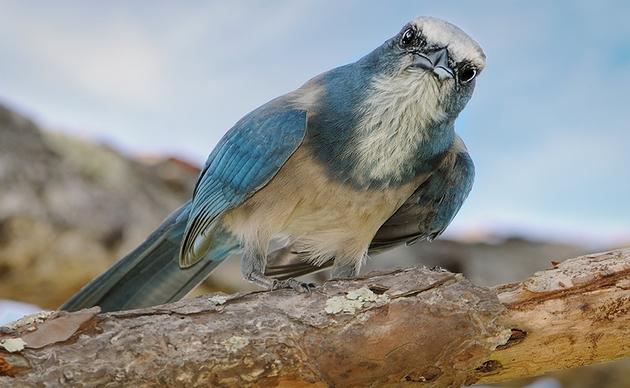 Become a Monthly Donor
Donating monthly is flexible, easy and convenient and makes you a champion birds can count on, no matter the season.
Volunteers Needed
Florida's birds and wildlife need your time and energy. Learn how you can become a citizen scientist or a volunteer at one of our nature centers today.