Audubon Assembly
Field Trips 2016
Get your bird checklists and binoculars ready!
Audubon Assembly field trips will take place on Friday morning Oct. 28th, 2016. While Fort De Soto is a draw for many, Sawgrass Lake County Park and The Boyd Hill Nature Preserve are two terrific options for the morning. Host chapters St. Petersburg Audubon and Clearwater Audubon will provide the maps and guides. The trips have different start times and though all have been rated easy there is more walking on some than others. All trips will meet in the lobby 15 minutes before departure time and carpooling will be encouraged.
Trip #1 – Round Robin at Fort De Soto 7:30 – 11:30 (15-minute drive each way). Rated Easy (will drive from one point to the next with minimal walking). This Nationally recognized birding destination while famous year 'round can be extremely rewarding in October. In fact, certain species are more prevalent in fall than in spring because of their migration routes. While wood warblers may receive the most attention here, a large variety of bird families can be seen including vireos, thrushes, flycatchers, tanagers, orioles, shorebirds and more. We will carpool from the Sirata Hotel into the park and meet at the Flagpole/ Ranger station where we will break up into groups for our round robin. There will be four stops with leaders at each giving you a chance to sample the diversity of habitats and birds at the park. (Note: Please bring $5.00 in cash for the entrance fee).
Trip #2 – Sawgrass Lake County Park 7:45 – 11:30 (20-minute drive each way) (Rated easy walking on boardwalk and well- groomed paths) This 400-acre park, a site on the Great Florida Birding Trail, boasts the largest maple swamp on the Gulf Coast. While hosting many of the same fall migrants, you might see at Fort De Soto the freshwater habitat provides a year-round home for herons, egrets, ibis, Woodstorks, and other wading birds. From the parking area in front of the Nature Center, we take the mile long boardwalk and explore a short side trail. This is a trip for those who want to stretch their legs a bit and enjoy the quiet stroll birding through an Oak Hammock.
Trip #3 - Boyd Hill Nature Preserve 7:45 – 11:30 (20-minute drive each way) Rated easy. Covering wetlands, woodlands, and marsh this 2-mile walk will provide ample opportunity for birding and wildlife viewing. Year 'round resident waterbirds are joined by a wide variety of migrant songbirds in both fall and spring. An area of Sand Scrub with its Turkey Oak, Sand Pine and Wiregrass is one of the most endangered habitats in the world and one of the few remaining places to see Gopher Tortoise in Pinellas County. Wildflowers, butterflies, native plants and a display of rehabilitated raptors will top off your visit to this special place.
Trip #4 - St. Pete Beach is famous for its wide sandy beaches that wrap around the edge of the Gulf. A walk on the Beach in October is bound to be a winner. Take a stroll any time of day and/or enjoy a cold beverage at the Tiki Hut as you gaze out into the sparkling Gulf waters and contemplate the importance of this vast ecosystem.
For questions or to sign up (though not required), please contact Jacqui Sulek at jsulek@audubon.org.
How you can help, right now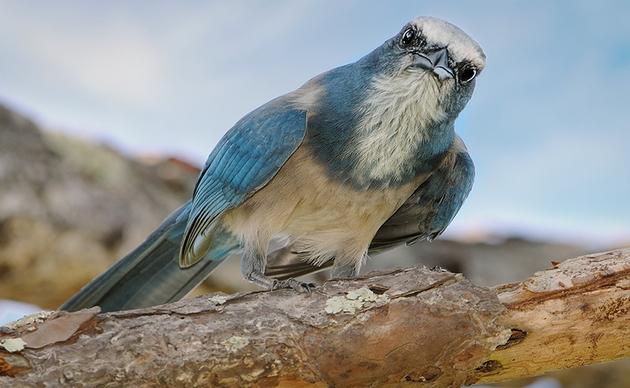 Become a Member of Audubon Florida
Audubon Florida brings people together to appreciate, enjoy, and protect birds and nature. Join now and your $20 membership fee will directly support our conservation efforts throughout Florida.
Volunteers Needed
Florida's birds and wildlife need your time and energy. Learn how you can become a citizen scientist or a volunteer at one of our nature centers today.