Audubon Assembly
Conservation Leadership Initiative (CLI)
Audubon Florida's unique co-mentoring program engages college students and chapter leaders
Connecting with the next generation of conservation leaders
Audubon Florida's Conservation Leadership Initiative (CLI) is a unique, intergenerational experience uniting Audubon's leaders with a diverse group of college students from across Florida. CLI includes co-mentoring opportunities for Audubon leaders and college students to network, share, and learn from each other. Through this experience, students are introduced to Audubon conservation initiatives, and Audubon leaders learn how to better engage, communicate with, and develop the next generation of leaders. CLI provides an opportunity for undergraduate college students to immerse themselves in Audubon, strengthen leadership skills, and gain an understanding of career opportunities in conservation.
A Year-Long, Immersive Experience
In 2019, CLI expanded from a one-day event at the Audubon Assembly to a year-long program, offering more opportunities for students to fully immerse themselves into both their local Audubon chapter and the Audubon Florida network. Students are offered a variety of experiences across the state, both in person and through online platforms. Topics include Audubon Florida's Community Science initiatives, Audubon sustainability partners, hands-on restoration and conservation projects, advocacy, and more.
The 2020-2021 Student Cohort will commit to:
Attending the CLI onboarding event
Maintaining communication with their assigned mentor and fellow Cohort members
Attending the virtual 2020 Audubon Annual Assembly(Evenings of Oct 20-24, 2020)
Attending at least one local Audubon chapter meeting
Participating in at least five different program offerings during the school year (both virtual and in-person opportunities available)
Co-planning a regional Conservation Leadership Academy event
Attending an end of year celebration.
See our FAQ for more information.
Click here to be notified when applications are being accepted.
Participation in the 2020-2021 Cohort is free to students, covered by our generous donors. To eliminate financial barriers to participating in the program, small stipends will be provided to students who need assistance with travel or other program activities.
National Audubon Society is dedicated to building a culturally diverse organization and strongly encourages applications from people of color and all genders.
If you are interested in more information about CLI, please contact Kristen Kosik.
"I was paired with an amazing mentor (Barbara Schwartz, Conservation Chair) who invited me outdoors to bird watch by kayak or on a college campus. These experiences left positive impressions on my journey towards a brighter future. Barbara gave me a platform, to both hone my knowledge (as a student) on birds and lead in my community through service."-Herby Zephir, 2019 Cohort, University of Florida
"CLI is valuable because it gives you the opportunity to network and the chance to meet people that are doing the things that you want to do in your future. It is a very special opportunity."- Lilybeth Moreno, CLI 2018, Florida Atlantic University
Audubon Florida is grateful for the leadership and support of Darden Sustainability and the National Audubon Society for providing the funding to launch this year-long program.
How you can help, right now
Donate to Audubon
Help secure the future for birds at risk from climate change, habitat loss and other threats. Your support will power our science, education, advocacy and on-the-ground conservation efforts.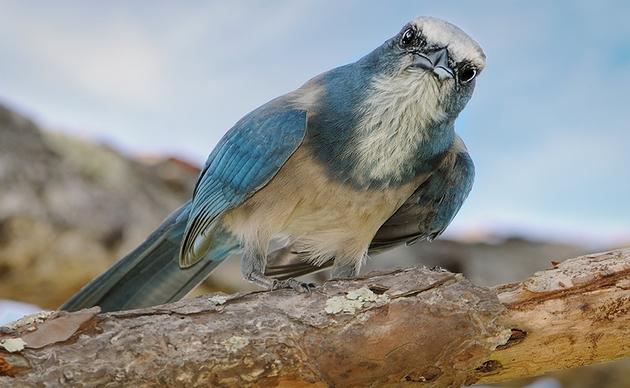 Become a Monthly Donor
Donating monthly is flexible, easy and convenient and makes you a champion birds can count on, no matter the season.
Volunteers Needed
Florida's birds and wildlife need your time and energy. Learn how you can become a citizen scientist or a volunteer at one of our nature centers today.