Please send all wildlife questions and general comments to flconservation@audubon.org.
Florida State Office

4500 Biscayne Blvd., Ste 350
Julie Wraithmell, Executive Director
Miami, FL 33137
Emoy Suarez, Finance Director
305.371.6399
Suzanne Bartlett, Development Director

Victoria Johnston, Development Manager, Foundation and Donor Relations

Kelly Cox, Director of Everglades Policy

Caitlin Newcamp, Everglades Policy Associate

Anny Loffredo, Finance Coordinator
Policy Office
308 N. Monroe St.
Julie Wraithmell, Executive Director
Tallahassee, FL 32301
Audrey DeRose-Wilson, Director of Bird Conservation
850.222.2473

Jacqui Sulek, Chapters Conservation Manager

Erika Zambello, Communications Director
Renee Wilson, Senior Communications Coordinator

Adrienne Ruhl, Contracts & Government Grants Manager

Beth Alvi, Senior Director of Policy
Florida Coastal Islands Sanctuaries
410 Ware Boulevard, Suite 702
Jeff Liechty, Assistant Sanctuary Manager
Tampa, FL 33619
Mark Rachal, Sanctuary Manager
813.623.6826
Katie Swann, Development Associate
Coastal Program Coordinators
Caroline Stahala, Ph.D., Shorebird Program Manager/Florida Panhandle
Michael Ferrara, Carabelle Shorebird Biologist
Megan Hattan, Southwest Florida Shorebird Project Manager
Kara Cook, Tampa Bay Rooftop Biologist
Holley Short, Tampa Bay Area Shorebird Project Manager

Brian Cammarano, Panhandle Shorebird Stewardship Coordinator

Natasza Fontaine, Apalachicola Shorebird Biologist

Lake Okeechobee Watershed Campaign Office
P.O. Box 707
Paul Gray, Ph.D., Everglades Science Coordinator
Lorida, FL 33857
863.655.1831
863.655.1831/fax
Everglades Science Center
115 Indian Mound Trail
Jerry Lorenz, Ph.D., State Research Director
Tavernier, FL 33070
Alex Blochel, Senior Biologist
305-852-5318
Lucille Canavan, Office Manager
305.852.8012/fax
Audubon Center for Birds of Prey
1101 Audubon Way
Katie Gill Warner, Director
Maitland, FL 32751
Daisy Fiore, Senior Coordinator for Education
407.644.0190
Kristen Kosik, Engagement Manager, Conservation Leadership and Climate Initiatives
407.644.8940/fax
Shawnlei Breeding, Audubon EagleWatch Program Manager
Central Florida Policy Office
407.620.5178
Charles Lee, Director of Advocacy
Northeast Florida Office
904.325.9940
Chris Farrell, Northeast Florida Policy Associate
Corkscrew Swamp Sanctuary
375 Sanctuary Road
Keith Laakkonen, Sanctuary Director
Naples, FL 34120
Sarah Sauerland, Senior Development Manager

239.348.9151

Kathleen Howle, Corkscrew Friends Membership Specialist
Kristina O'Hern, Volunteer and Membership Manager
Brad Cornell, Southwest Florida Policy Associate
Shawn Clem, Ph.D., Research Director, Western Everglades Research Center
Alex Meinders, Research Technician
Allyson Webb, Senior Resource Manager
Jacob Zetzer, Restoration Technician
Scott Svec, Resource Manager
Sally Stein, Director of Public Programs
Kathleen Shepard, Office Coordinator
Ulli Trainer, Assistant Retail and Sales Manager
Gio D'Achiardi, Facilities Manager
Cecelia Benalcazar, Retail Sales Manager
How you can help, right now
Donate to Audubon
Help secure the future for birds at risk from climate change, habitat loss and other threats. Your support will power our science, education, advocacy and on-the-ground conservation efforts.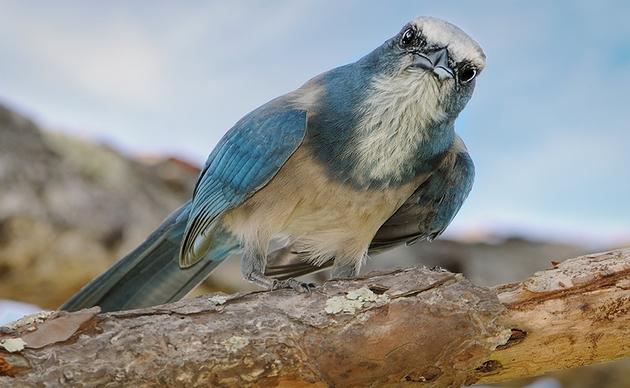 Become a Monthly Donor
Donating monthly is flexible, easy and convenient and makes you a champion birds can count on, no matter the season.
Volunteers Needed
Florida's birds and wildlife need your time and energy. Learn how you can become a citizen scientist or a volunteer at one of our nature centers today.