Four Everglades Projects Authorized in Federal Water Resources Bill
Congressional action will help restore the abundance of life in the Everglades.
After seven long years of waiting, the Water Resources and Reform Development Act (WRRDA) has passed both houses of Congress. Once President Obama signs the Act into law, four projects that are part of the Comprehensive Everglades Restoration Plan (CERP) will be authorized and eligible for federal funding.
It is critical that new projects are authorized to continue progress in Everglades restoration. All projects that were authorized in 2007 (the last time this legislation was passed) are under construction, with many elements nearing completion. Work on this next set of projects must begin as soon as possible to help bring life back to the Everglades.
A big congratulations and thank you goes out to all Everglades advocates who worked to make this event a reality. Audubon applauds the impressive bi-partisan effort from Sen. Bill Nelson, Rep. Daniel Webster, Rep. Lois Frankel and others who stood strong for the Everglades.
Unfortunately, the Central Everglades Planning Project (CEPP) is not included in WRRDA. CEPP is Audubon's top restoration project priority and will finally reconnect the heart of the Everglades, from Lake Okeechobee to Florida Bay. Audubon will need your help to make sure it is not another 7 years before CEPP is authorized. Be sure to follow us on Twitter and Facebook for updates as we advocate for this important project.
Information on the four projects that made the cut:
C-111 Spreader Canal
Utilizing almost a century of Roseate Spoonbill nesting data, Audubon science staff have found that the C-111 Spreader Canal restoration project can have an immediate impact to benefit this iconic species, and all wildlife in Florida Bay.
Broward County Water Preserve Area
One of the major goals of restoration is to increase the acres of wetland habitat in the Everglades. In the 1990s, Audubon developed a serious of project proposals, including the Broward Water Preserve Areas, to do just that. This is one of the few restoration projects that will truly create new wetlands that serve as foraging habitat for wading birds.
Biscayne Bay Coastal Wetlands
As the only CERP project dedicated to benefiting Biscayne Bay, this effort will rehydrate coastal wetlands and improve the health of this highly productive estuary for birds, commercial fisheries, shrimp, and shellfish. You can learn more about this project by visiting the CERP website.
C-43 Caloosahatchee Reservoir
When water from Lake Okeechobee is scarce, the Caloosahatchee Estuary is in need of another source of freshwater that can balance the delicate salinity levels that create favorable conditions for 40% of Florida's rare, threatened or endangered species. The C-43 West Basin Storage Reservoir will capture and store basin stormwater, along with a portion of water discharged from Lake Okeechobee.
How you can help, right now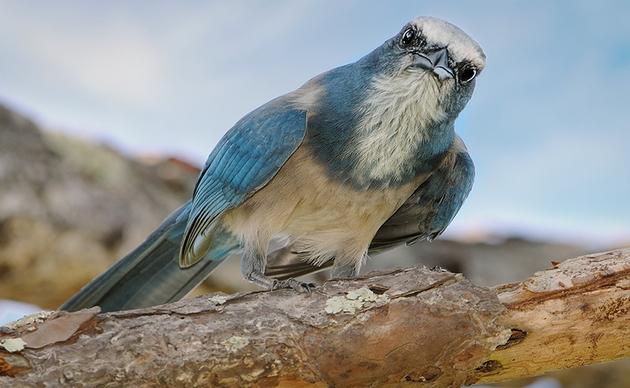 Become a Member of Audubon Florida
Audubon Florida brings people together to appreciate, enjoy, and protect birds and nature. Join now and your $20 membership fee will directly support our conservation efforts throughout Florida.
Volunteers Needed
Florida's birds and wildlife need your time and energy. Learn how you can become a citizen scientist or a volunteer at one of our nature centers today.