Bald Eagles, one of the largest birds in North America, are native only to our continent and are a successful example that protection under the Endangered Species Act works.
With over 1,400 nesting pairs, Florida has one of the largest population of Bald Eagles in the United States, excluding Alaska. The nesting season extends from October 1 through May 15, with individual pairs often returning to the same nesting territory year after year.
Florida's rapidly changing environment currently finds Bald Eagles nesting successfully in urban areas. This increased exposure to human activity and its resulting pressure on the eagle population prompted the Audubon EagleWatch Program.
Audubon EagleWatch seeks information about Bald Eagles, active nest locations and possible disturbances or threats to nesting activities. The program is designed to educate volunteer participants about eagle nesting biology, applicable laws, the identification of nest threats, monitoring techniques and the verification of previously unrecorded active eagle nests.
This data is compiled and used to assist the state's Mid-winter Annual Bald Eagle Nesting Survey by documenting both urban and rural eagle nesting activity, successes and failures. The U.S Fish and Wildlife Service also utilizes EagleWatch data to enhance their conservation and law enforcement efforts.
If you are interested in participating in this Citizen Science program, download a registration form or email Shawnlei Breeding at eaglewatch@audubon.org.
Program Objectives
Since urban eagle nesting activity in Florida has increased dramatically in the last decades, the Audubon EagleWatch Program seeks to:
Compile data for publication to document urban nesting activity

Emphasize monitoring of urban pairs to record long-term nesting trends

Identify potential threats to nesting success since most threats are related directly or indirectly to human activity

Expand Audubon EagleWatch on a statewide basis while generating increased public awareness of our national symbol. This will include programs designed to educate the citizens of Florida in ways to help ensure the continued recovery of the bald eagle.
What does Audubon EagleWatch accomplish?
The Audubon EagleWatch Program started in 1992 in the Central Florida region, with only 22 volunteers. Today the program is statewide, reaching more communities each year and continuing to heighten awareness of Bald Eagle nesting activities throughout the state. Recent accomplishments include:
Monitoring 270+ nests, more than 18% of the state's population

Utilizing over 250 informed volunteers to monitor active nest sites

Locating and verifying an average of 6 new nests per year

Saving nests from destruction by illegal development

Promptly rescuing fallen eaglets after storms
WILDLIFE ALERT EMERGENCY NUMBER TO REPORT FISH AND WILDLIFE VIOLATIONS: 1-888-404-FWCC
How you can help, right now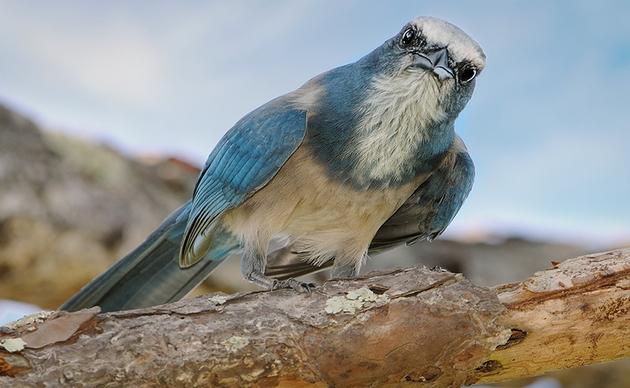 Become a Member of Audubon Florida
Audubon Florida brings people together to appreciate, enjoy, and protect birds and nature. Join now and your $20 membership fee will directly support our conservation efforts throughout Florida.
Volunteers Needed
Florida's birds and wildlife need your time and energy. Learn how you can become a citizen scientist or a volunteer at one of our nature centers today.