Find recordings from our Audubon Florida 2020 Assembly.
Audubon Florida was founded at the turn of the 20th century. Beyond birds, Audubon protects the natural environment, clean water, and native species important to the Sunshine State. Policies based on sound science make Audubon a unique and influential partner for decision-makers from local communities all the way up to the federal government.
Chapter Conservation Coordinator Jacqui Sulek introduces chapter leaders from around the state to share success stories.
Oct. 21 Outdoor Hacks
This session, moderated by Lauren Gay, a.k.a. "the Outdoorsy Diva" covers tips and tricks from experts for safety, comfort, and enjoyment in the outdoors.
Oct. 21 Lake Okeechobee Virtual Field Trip
Audubon Florida presents the Champion of the Everglades Award and takes participants on a field trip to Lake Okeechobee with Doug Gaston and Paul Gray, Ph.D.
Oct. 22 Outdoors for All: How Racism Impacts Outdoor Experiences
During this panel discussion, Moderator Barbara Roole and panelists discuss how racism impacts the outdoor experiences of people of color and share recommendations for allies and organizations.
Oct. 22 Virtual Field Trip to Center for Birds of Prey and Corkscrew Swamp Sanctuary
Audubon Florida presents Distriguished Philanthropist and Volunteer of the Year awards and sets the stage for virtual field trips to the Center for Birds of Prey and Corkscrew Swamp Sanctuary.
Oct. 23 How Climate and Water Quality Affect Communities of Color and Low Income
During this session of Audubon Assembly, panelists discuss how climate and water quality affect communities of color and low income as well as opportunities for conservation and justice.
Oct. 23 Coastal Program Virtual Field Trip
Executive Director Julie Wraithmell introduces the Guy Bradley and Law Enforcement Officer of the Year awards and tees up the Coastal Program's virtual field trip.
Oct. 24 Agenda-setting session
During the annual Audubon Assembly, state and regional conservation priorities are presented and voted on.
Oct. 24 Keynote Presentation: J. Drew Lanham, Ph.D.
Executive Director Julie Wraithmell applauds Audubon staff milestones and awards before introducing J. Drew Lanham, Ph.D., who discussed his life experiences as a Black birder, his work in the conservation field, and his vision for the future. Lanham, on the board of South Carolina Audubon, is author of "The Home Place."
How you can help, right now
Donate to Audubon
Help secure the future for birds at risk from climate change, habitat loss and other threats. Your support will power our science, education, advocacy and on-the-ground conservation efforts.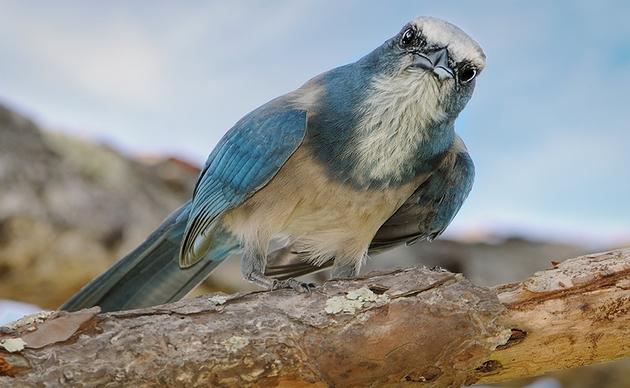 Become a Monthly Donor
Donating monthly is flexible, easy and convenient and makes you a champion birds can count on, no matter the season.
Volunteers Needed
Florida's birds and wildlife need your time and energy. Learn how you can become a citizen scientist or a volunteer at one of our nature centers today.