Find a variety of coastal bird topics in these webinars provided by Audubon staff
Bird Bling: How Banding Birds Aids Conservation
August 25, 2020
Banding reveals the mysterious lives of birds on the move. Adam DiNuovo, Audubon Florida's Southwest Florida Shorebird Project Manager, will illustrate how banding can aid avian conservation and protect birds now and into the future. Adam has been working with shorebirds and seabirds across the US and beyond for more than 15 years.
Florida's Rooftop Nesting Colonies
July 7, 2020
Join Audubon Florida biologists Jeff Leichty and Rebekah Snyder for this webinar about the unique ecology and nesting strategies of sea and shorebirds nesting on gravel rooftops across Florida.
Coastal Bird Nesting Biology and Conservation on Navarre Beach, with Caroline Stahala, Ph.D.
April 28, 2020
Learn about the amazing birds that call the Florida Panhandle home.
Click here.
Protecting Birds on the Gulf Coast: Ten Years After Deepwater Horizon
April 20, 2020

Learn about coastal bird species and how they have fared in the ten years since the Deepwater Horizon disaster. In this webinar, Audubon Florida's Holley Short, Project Manager, Bird Monitoring & Stewardship, joined National Audubon Society coastal staff from around the Gulf.
Audubon Coastal Habitat Enhancement: For the Birds
May 8, 2020
Audubon Florida's Director of Bird Conservation shares details about coastal habitat enhancement efforts in Florida in this webinar.
How you can help, right now
Donate to Audubon
Help secure the future for birds at risk from climate change, habitat loss and other threats. Your support will power our science, education, advocacy and on-the-ground conservation efforts.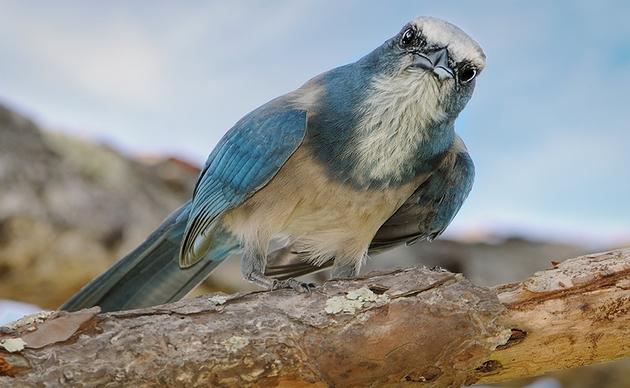 Become a Monthly Donor
Donating monthly is flexible, easy and convenient and makes you a champion birds can count on, no matter the season.
Volunteers Needed
Florida's birds and wildlife need your time and energy. Learn how you can become a citizen scientist or a volunteer at one of our nature centers today.