Find a variety of Everglades topics covered in these webinars presented by Audubon Florida staff
Wind Beneath Our Wings Keynote: Raptors and Conservation
March 11, 2022
For more than 30 years, Dr. Paul Gray has taken to the waters, prairies, and forests of the Greater Everglades to protect the famed River of Grass. No one can tell a story quite like Dr. Gray, and we invited guests for an evening filled with first-hand accounts from a 14-year-old banded Caracara that lives near his office, to protecting thousands of Swallow-tailed Kites around the largest pre-migratory roost in Florida, to the crash and gradual recovery of the Everglade Snail Kite population. He shared about fighting habitat destruction and drainage, restoration projects, land acquisitions and the myriad things he and Audubon are doing to make Florida's future better for birds and people.
A Legacy of Ornithology in the Sunshine State
April 19, 2021
Artists, scientists, hunters, poachers, and conservationists all played important roles in the preservation of bird life in Florida. Paul Gray, Ph.D., Audubon Florida's Everglades Science Coordinator, shares this look at the history of ornithology and Audubon in Florida with a focus on the Okeechobee program.

Ghost Orchids at Audubon's Corkscrew Swamp Sanctuary
Sept. 9, 2020
Sanctuary staff teamed up with National Geographic Explorers to provide an in-depth look at the orchid, its pollinators, and what we can do to protect the habitat this species needs. Presenters included Sally Stein and Shawn Clem, Ph.D. with the Sanctuary and Explorers Mac Stone and Peter Houlihan.
Roseate Spoonbills in Florida: A Pink Canary in a Coal Mine with Jerry Lorenz, Ph.D.
July 13, 2020
Jerry Lorenz, Ph.D., Audubon Florida State Research Director, has spent a lifetime studying Roseate Spoonbills. In a brand new webinar, he traces their history, from near extinction to the bird banding initiative that showcases their adaptations to development and climate change.
State of the Everglades
May 11, 2020
Take a deep dive into Florida Bay and hear an overview of Everglades restoration efforts from Everglades Science Center Research Director Jerry Lorenz, Ph.D., and Audubon Florida Everglades Policy Director Celeste De Palma.
Lake Okeechobee 101 with Paul Gray, Ph.D
April 17, 2020
Dive into the past, present, and future of this critical system and its connection to the greater Everglades ecosystem
How you can help, right now
Donate to Audubon
Help secure the future for birds at risk from climate change, habitat loss and other threats. Your support will power our science, education, advocacy and on-the-ground conservation efforts.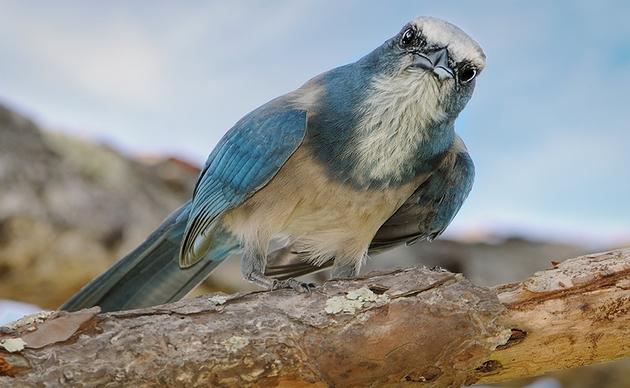 Become a Monthly Donor
Donating monthly is flexible, easy and convenient and makes you a champion birds can count on, no matter the season.
Volunteers Needed
Florida's birds and wildlife need your time and energy. Learn how you can become a citizen scientist or a volunteer at one of our nature centers today.