Watch webinars about Florida Scrub-jays presented by Audubon Staff
Florida Scrub-Jay Community Science 2020 Season Overview
Nov. 18, 2020
A year-end celebration of Florida Scrub-Jays with Audubon Florida's Marianne Korosy, Ph.D. and Jacqui Sulek. Includes a presentation by Todd Mecklenborg, U.S. Fish & Wildlife Service.
Florida Scrub-Jay Advanced Training, with Marianne Korosy, Ph.D.
June 10, 2020
The advanced Jay Watch training focuses on Florida Scrub-Jay behavior and improving observation and data recording skills.
Florida Scrub-Jay Survey Protocol, with Marianne Korosy, Ph.D.
June 5, 2020
In this webinar, Dr. Korosy provides basic training on Scrub-Jay survey protocol for Jay Watch community scientists.
Florida Scrub-Jay Ecology, with Marianne Korosy, Ph.D.
June 3, 2020
Learn about the ecology of the Florida Scrub-Jay, Florida's only endemic bird species.
How you can help, right now
Donate to Audubon
Help secure the future for birds at risk from climate change, habitat loss and other threats. Your support will power our science, education, advocacy and on-the-ground conservation efforts.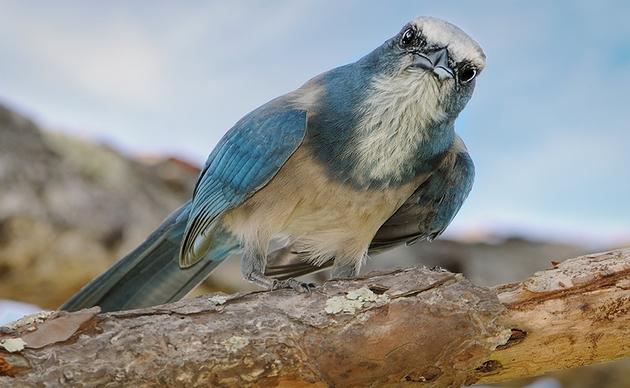 Become a Monthly Donor
Donating monthly is flexible, easy and convenient and makes you a champion birds can count on, no matter the season.
Volunteers Needed
Florida's birds and wildlife need your time and energy. Learn how you can become a citizen scientist or a volunteer at one of our nature centers today.