Aquí en Audubon, reclutamos voluntarios para ayudar con el manejo de la vida silvestre y el hábitat local. Los beneficios para la vida silvestre son inmediatos y conectan a las personas con la naturaleza. Esta conexión es una puerta de entrada para que los voluntarios se eduquen rápidamente sobre los problemas regionales de conservación, se mantengan comprometidos durante períodos más prolongados y pasen del voluntariado a la defensa.
El trabajo de Audubon Florida se basa en el apoyo de personas como usted que creen que la conservación y el establecimiento de una ética ambiental en nuestras comunidades es primordial.
Hemos unido con éxito los programas de gestión de santuarios, ciencia del ecosistema y educación ambiental de la National Audubon Society con la función de Florida Audubon Society como la voz líder del estado para la conservación. Junto con una red estatal de divisiones locales comunitarias, Audubon Florida ofrece un historial convincente de logros y una promesa aún más brillante para la protección de los grandes recursos naturales de nuestro estado.
Audubon Florida opera como una organización sin fines de lucro 501 (c) (3). Nuestro trabajo es posible gracias a la generosidad de la corporación, la fundación y el apoyo financiero individual. Puede ayudar a la conservación en Florida al hacer una donación totalmente deducible de impuestos. Para obtener más información sobre cómo puede apoyar el trabajo de Audubon, comuníquese con Vicky Johnston al 305-371-6396.
Dejar un obsequio a Audubon Florida en su testamento o fideicomiso, por designación de beneficiario u otra forma de obsequio planificado puede marcar una diferencia duradera en nuestro trabajo. Muchos obsequios no le cuestan nada ahora, no hay una contribución mínima y no está atrapado en una decisión que tome hoy. Para obtener más información sobre las oportunidades de donaciones planificadas, haga clic aquí.
How you can help, right now
Donate to Audubon
Help secure the future for birds at risk from climate change, habitat loss and other threats. Your support will power our science, education, advocacy and on-the-ground conservation efforts.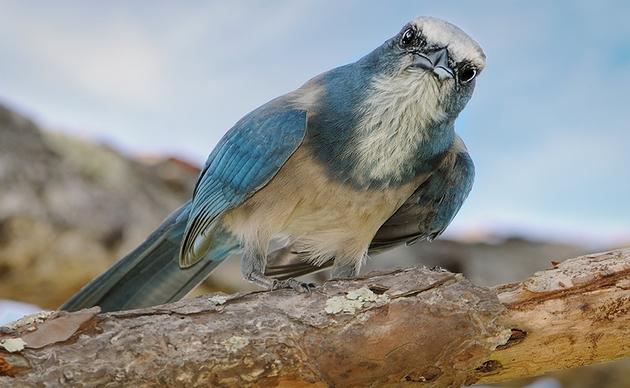 Become a Monthly Donor
Donating monthly is flexible, easy and convenient and makes you a champion birds can count on, no matter the season.
Volunteers Needed
Florida's birds and wildlife need your time and energy. Learn how you can become a citizen scientist or a volunteer at one of our nature centers today.