Find a variety of Florida-centric topics covered in these webinars presented by or featuring Audubon Florida staff
Center for Birds of Prey Baby Owl Shower
May 8, 2021
Babies are arriving! Each year Audubon Center for Birds of Prey hosts a Baby Owl Shower to celebrate baby season at the Center, Mother's Day and spring. Baby season is our busiest season for bird care, where costs drastically increase due to the many patients we see in May (over 100 babies!).
Audubon hosted a virtual Baby Owl Shower event on Zoom and FB live on May 8. Participants were able to learn about baby season at the Center, virtually visit with Bird ambassadors, play games and view behind-the-scenes activities.

Audubon Florida's EagleWatch Program
Nov. 18, 2020
Join Audubon Florida EagleWatch Program Manager Shawnlei Breeding as she highlights Florida's population of Bald Eagles, their adaptations for life in urban areas, and the role that community science plays in tracking and protecting Bald Eagles in Florida. Learn more about the program here.
A Presentation by Doug Tallamy
Sept. 22, 2020
Doug Tallamy's presentation, "A Guide to the Little Things that Run the World," was sponsored by Venice Area Audubon Society and Audubon's Plants for Birds Program.
Center for Birds of Prey Back-to-School Bird Bash
Sept. 2, 2020
Whether you're returning to school in person, virtually, or homeschooling (or maybe you graduated years ago), you're sure to enjoy the Bird Bash!

Birds as Connections Panel Discussion
July 24, 2020
In this webinar, hear a panel discussion with Latinx members of the Audubon Florida network in celebration of Latino Conservation Week. Birds as Connection is a broad conversation about how birds unite people of diverse backgrounds and interests.
How you can help, right now
Donate to Audubon
Help secure the future for birds at risk from climate change, habitat loss and other threats. Your support will power our science, education, advocacy and on-the-ground conservation efforts.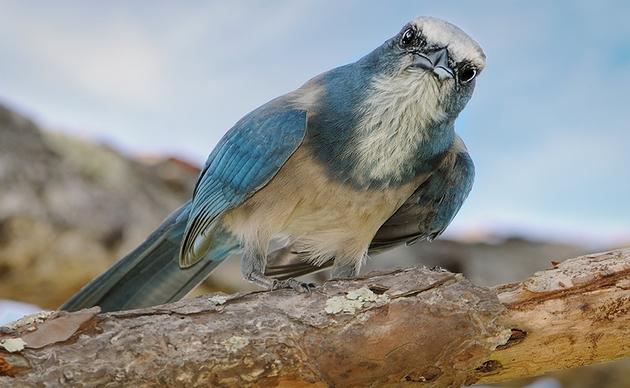 Become a Monthly Donor
Donating monthly is flexible, easy and convenient and makes you a champion birds can count on, no matter the season.
Volunteers Needed
Florida's birds and wildlife need your time and energy. Learn how you can become a citizen scientist or a volunteer at one of our nature centers today.