Birds
Snail Kite
The Snail Kite is a bird of prey with a very particular appetite: it feeds almost exclusively on apple snails.
The Snail Kite is a bird of prey with a very particular appetite: it feeds almost exclusively on apple snails, a freshwater mollusk that occurs in Central and South Florida wetlands including the Everglades. The bird's curved beak is slightly off-center to allow it to easily extract the snail from its spiraled shell. The sight of these hunters hovering over the Everglades' sawgrass is a mainstay of our Florida heritage.
Today the Snail Kite is in trouble: it is listed by both the State of Florida and the federal government as an endangered species. Much of its habitat has been drained, other parts inundated to depths that suit neither snails nor their namesake kites. Water quality has declined and with it, Everglade Snail Kite populations have as well.
Visit the Audubon Florida News Blog for the latest information about Audubon's efforts to save the Everglade Snail Kite.
How Audubon is Helping
Everglades Restoration: The heart of Everglade Snail Kite habitat in Florida is the Everglades. By restoring the river of grass, we will ensure there will always be places for kites to feed, nest and raise their young.
Lake Okeechobee Recovery: Once a critical refuge for Everglade Snail Kite nesting, the health of Lake Okeechobee has declined so far that in 2005, kites did not nest successfully anywhere on the lake. Lake Okeechobee is critical to Everglades health and it is critical to the Everglade Snail Kite's survival in its own right.
Audubon Center for Birds of Prey: True dedication is making a snail milkshake and feeding it to an injured kite! At the Center for Birds of Prey, we know that every Everglade Snail Kite is critical to the population of this endangered species. We go to great lengths to rehabilitate injured Everglade Snail Kites and return them to the wild, even feeding these picky eaters their favorite molluscan milkshake!
Now you can stay connected to the Everglade Snail Kite on
Facebook
. Share photos, stories and help spread awareness of this incredible Florida species.
How you can help, right now
Donate to Audubon
Help secure the future for birds at risk from climate change, habitat loss and other threats. Your support will power our science, education, advocacy and on-the-ground conservation efforts.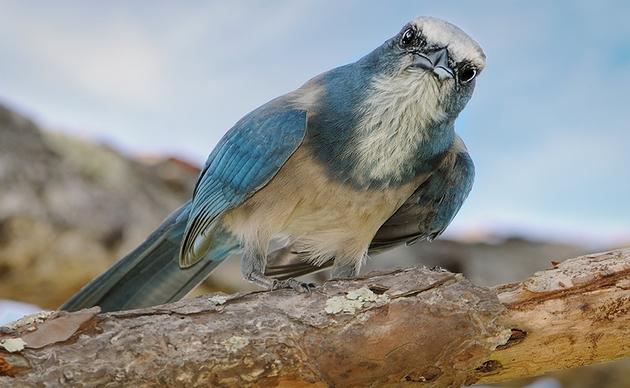 Become a Monthly Donor
Donating monthly is flexible, easy and convenient and makes you a champion birds can count on, no matter the season.
Volunteers Needed
Florida's birds and wildlife need your time and energy. Learn how you can become a citizen scientist or a volunteer at one of our nature centers today.