Have you ever wondered what makes a bird a bird of prey; or why we use the word "raptor" to describe them? Learn all this and more by participating in a guided tour of the Center for Birds of Prey.
Participants will enjoy stories about the birds while learning about raptor adaptations and Audubon's conservation efforts. Groups will be educated and entertained with the chance to touch an owl talon and sit in a life-sized eagle nest! All tours must be scheduled in advance. Please have several dates in mind when calling as availability is limited.
Tours are available for all age groups and presented accordingly.
Can't make it out to the Center? That's ok! We can bring up to four of our bird ambassadors to your school or group!
| | |
| --- | --- |
| Group Size: | 10-30 individuals per school group, 10-15 for adults (multiple groups may be scheduled at one time) |
| Program Length: | Approximately one hour |
| Cost: | $100- At Audubon Center for Birds of Prey |
| | $200- At your location |
| Chaperones: | At least one per every five students for school groups |
| Availability: | Tuesday - Saturday, 10 am - 3 pm |
| Scheduling: | A minimum of two weeks advance notice preferred. Contact the Education Department by clicking here or by phone 407-644-0190 ext. 107 |
| Ages: | Suitable for any age group! |
| State Standards: | SC.2.L.17, SC.2.N.1, SC.3.L.17, SC.3.N.1, SC.4.L.17, SC.4.N.1, SC.5.L.17, SC.5.N.1, SC.6.L.15, SC.6.N.1, SC.7.L.15, SC.7.L.17, SC.7.N.1, SC.8.N.1, SC.912.L.15, SC.912.L.17, SC.912.N.1 |
How you can help, right now
Donate to Audubon
Help secure the future for birds at risk from climate change, habitat loss and other threats. Your support will power our science, education, advocacy and on-the-ground conservation efforts.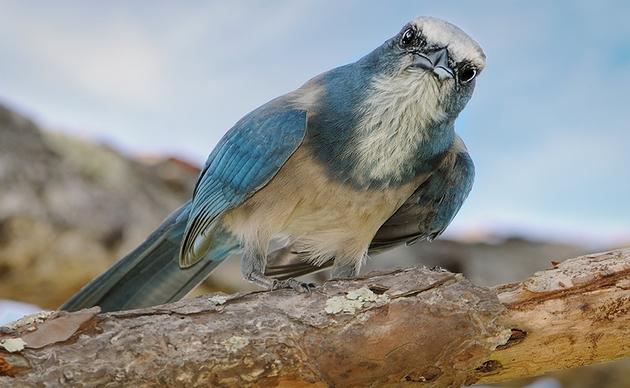 Become a Monthly Donor
Donating monthly is flexible, easy and convenient and makes you a champion birds can count on, no matter the season.
Volunteers Needed
Florida's birds and wildlife need your time and energy. Learn how you can become a citizen scientist or a volunteer at one of our nature centers today.