Las aves que anidan en la playa, como los charranes y los frailecillos, luchan por sobrevivir en Florida, a menudo debido a las intensas alteraciones que provocan los amantes de la playa. Las aves adultas, expulsadas de sus nidos camuflados en la arena, observan impotentes cómo los huevos y los polluelos se exponen al sol y los depredadores, o son aplastados por peatones, perros o conductores desprevenidos.
Una especie de playa amenazada de Florida, el charrancito americano, ha encontrado una solución parcial: muchos ahora optan por anidar en tejados de grava. Sin embargo, estas "playas en el cielo" tienen sus propios peligros: los polluelos se caen de los techos y mueren. El Programa de Azoteas de Audubon Florida y los voluntarios de "verificación de pollitos" devuelven a estos polluelos caídos a sus azoteas para reunirse con sus padres. El personal de Audubon trabaja con los propietarios de los edificios fuera de la temporada de anidación para instalar cercas a lo largo de los bordes desprotegidos de las azoteas para evitar que los polluelos se caigan en las temporadas posteriores. Reconociendo que esto es solo una solución provisional, porque los tejados no reemplazan el hábitat real de la playa, también ayudamos al alentar a los administradores de terrenos públicos a proteger las áreas de anidación de las playas, y los fines de semana ajetreados proporcionamos personal en las áreas señalizadas con administradores de aves voluntarios, que actúan como embajadores para las aves.
How you can help, right now
Donate to Audubon
Help secure the future for birds at risk from climate change, habitat loss and other threats. Your support will power our science, education, advocacy and on-the-ground conservation efforts.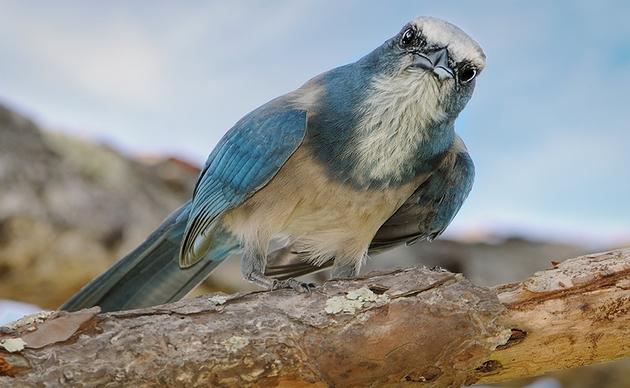 Become a Monthly Donor
Donating monthly is flexible, easy and convenient and makes you a champion birds can count on, no matter the season.
Volunteers Needed
Florida's birds and wildlife need your time and energy. Learn how you can become a citizen scientist or a volunteer at one of our nature centers today.