Conservation
Ahhochee Sanctuary
The Ahhochee Hill Sanctuary consists of 270 acres of land eight miles north of Brooksville, just off of U.S. 41, near the Hernando and Citrus County lines. 
Surrounded by publicly protected land, including the Withlacoochee State Forest, Ahhochee Hill is part of a large greenway that remains untouched by urban sprawl.
The Florida Audubon Society acquired the property in 2002, as a bequest from the late Lisa von Borowsky, a strong supporter of Audubon, and advocate for the environment. As the long-time steward of property, Lisa believed that nature should be left alone to take its own course, resulting in many mature and old-growth habitats.
Wildlife has flourished in this large preserved area, not being displaced by the development that has occurred in many surrounding areas. White-tailed deer, wild turkey, bluebirds, owls and hawks abound. Wildflowers and butterflies enjoy the open fields and forest floors.
Ahhochee Hill is part of the Brooksville Ridge and is one of the highest hilltops in the State. Roughly 17 acres at the top of the hill are cleared, offering areas of old habitat and landscaped gardens planted by the former owner. The remainder of the property is wooded and represents several of the Florida habitats that are quickly being lost to development. A remnant Sandhill community, Longleaf Pine forest, hardwood and cedar hammocks, combined with cypress wetlands are interspersed throughout the property.
A two-mile loop trail leads from the fields, through the forest and down to a short boardwalk traversing the wetland area that hosts Wood Ducks, wading birds, and a resident alligator. Several bird stations near the Sanctuary buildings provide a cool, shady spot for visitors that aren't up for the longer hike.
In following the donor's wishes to protect the wildlife, Ahhochee Hill Sanctuary is available for group visits on a limited basis, by calling the Sanctuary Manager, Christie Anderberg at 352-397-8857, or via email.
How you can help, right now
Donate to Audubon
Help secure the future for birds at risk from climate change, habitat loss and other threats. Your support will power our science, education, advocacy and on-the-ground conservation efforts.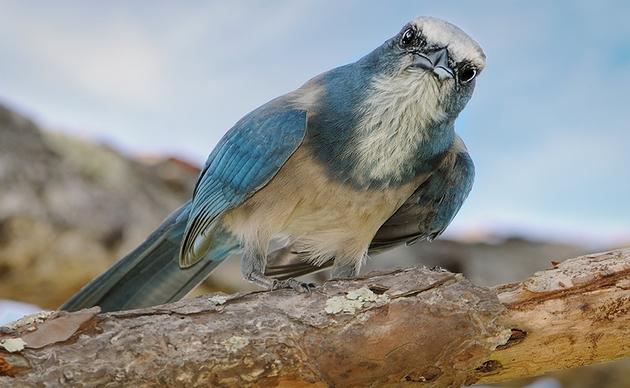 Become a Monthly Donor
Donating monthly is flexible, easy and convenient and makes you a champion birds can count on, no matter the season.
Volunteers Needed
Florida's birds and wildlife need your time and energy. Learn how you can become a citizen scientist or a volunteer at one of our nature centers today.