Audubon Florida is empowering the next generation's voice in advocating for birds and the places they need. Our innovative "Write for Climate" program was designed to work with students to write op-eds and Letters to the Editor (LTEs) to influence issues in their local communities.
Write for Climate gives students the tools they need to advocate for crucial climate topics, including natural climate solutions, conservation, and renewable energy. The program spans three to four months: a typical semester. Upon program launch, students receive resources and a brief training on the value of op-eds and LTEs in the current media environment.
Audubon staff outline how to use opinion pieces to move the needle on public discourse for the issues about which the students are most passionate. Students receive direct feedback from Audubon Florida's climate and communication teams to refine their writing skills before submitting their work for publication. In addition to advocating for conservation and climate change policies, op-eds and LTEs offer opportunities for students to polish their persuasive writing and add accomplishments to their portfolios before graduation.
Since the program's launch, Audubon has teamed up with college students and CLI participants to publish 23 op-eds and LTEs across the state.
"My favorite part was certainly the reception — it was very positive and has led to tangible advancements in my work, as I am now a board member of Suncoast Waterkeeper," explained Orion Morton, an alumnus from the New College of Florida.
Fall 2022 Letters to the Editor
Community Action Plans Needed to Prepare Everyone for Hurricanes, by Reniah Curry. Published in The Invading Sea.
Algal Blooms Harm Water Quality at Lake Munson, by Tolulope Fiola. Published in The Wakulla News.
What's Happening to Coral Reefs is Bad for Florida. More Must be Done, by Allyson Wleklinksi. Published in The Invading Sea.
Make Small Changes to Protect Rivers Such as the Sante Fe, by Miranda Guse. Published in The Invading Sea.
Use Local Landscape Ordinances to Protect Birds, by Will Johnson. Published in TC Palm.
A Changing Climate Requires Infrastructure Improvements, by Qiaowen Chen. Published in The Invading Sea.
Let Me Breathe Freely (burn concerns), by Joy Jefferson-Yager. Published in the Tallahassee Democrat.
Let's Promote the Benefit of Using Native PLants, by Gbemisola Akinbi. Published in the Tallahassee Democrat.
Spring 2022 Op-eds and Letters to the Editor
Big Cypress Should Be Off-Limits For Oil Exploration, Production, by Alexa Santoni. Published in National Parks Traveler.
Opportunity to Tackle Flooding and Sea Level Rise for Florida Cities, by Julianna Merotto. Published by Audubon Florida.
Save Our Seagrass, by Rachel Toney. Published in Tampa Bay Times.
Reducing Net-metering Guts Rooftop Solar in Florida, by Tracey Comazzi. Published in the Apopka Voice.
Heat Endangers Workers, by Vanessa Serrato. Published in the Gainesville Sun.
For the Birds, Prioritize Native Plants, by Robin Pitilon. Published in the Orlando Sentinel.
Save Our Waters, by Katie Vanhooser. Published in Hometown News.
Environmental Win, by Arthur Coughlin. Published in the Gainesville Sun.
Find Creative Ways to Cut Down on Waste, by Michelle Read. Published in the Sarasota Herald-Tribune.
Summer 2021 Op-ed
We Can Do Something about Missing Monarchs, by Chloe Huntley. Published in the Navarre Press.
Spring 2021 Op-eds and Letters to the Editor
Florida Tech Ph.D. Candidate Rachel Sales Looking to Address Plastic Pollution Issue in Brevard Waterways, by Rachel Sales. Published in Space Coast Daily.
We Must Protect Sarasota Bay, by Orion Morton. Published in the Sarasota Herald-Tribune.
Oaks are Both impressive, Problematic, by Kevin McGregor. Published in Tampa Bay Newspapers.
Passing of Senate Bill 976 Would be a Great Starting Point, by Jordyn Lind. Published in the Apopka Chief.
Bills Affect the Right to Make Local Decisions, by Claire Bonham. Published in The Ledger.
The Growing Climate Solutions Act will Help Farmers and the Environment, by Kate Herrin. Published by Audubon Florida.
How you can help, right now
Donate to Audubon
Help secure the future for birds at risk from climate change, habitat loss and other threats. Your support will power our science, education, advocacy and on-the-ground conservation efforts.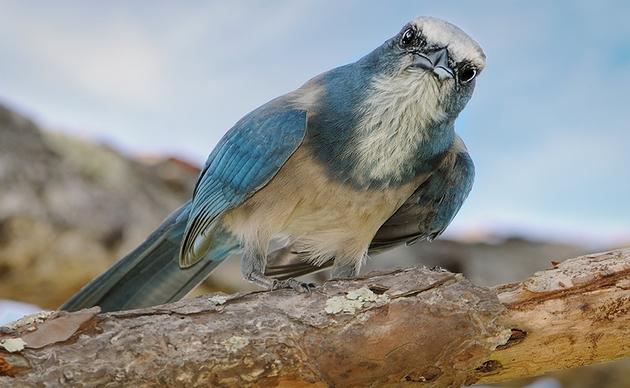 Become a Monthly Donor
Donating monthly is flexible, easy and convenient and makes you a champion birds can count on, no matter the season.
Volunteers Needed
Florida's birds and wildlife need your time and energy. Learn how you can become a citizen scientist or a volunteer at one of our nature centers today.