As urban centers expand to accommodate Florida's increasing population, the impacts associated with the heat island effect are growing. Impaired water quality; incidents of heat-related mortality; increased energy consumption; and elevated emissions of air pollutants and greenhouse gases are a few examples of heat island dangers.
These impacts place a significant strain on public safety services and considerably increase energy costs for local government operations.
Solutions
Adopt cool/green roofing standards for new roof construction and replacement roofs.
Require all government-owned or managed buildings to convert to cool or green roofs within 10 years.
Establish a sustainability fund for the collection of ordinance waiver fees. The sustainability fund shall be used for local government sustainability projects.
Example Model Ordinances
Miami Beach - 142-875
New and replacement roofs should adopt cool/green roofing standards. Roofs that are not considered sustainable are required to pay a "sustainable roof fee". Funds generated by the "sustainable roof fee" shall be deposited into the sustainability and resiliency fund established
Dallas, TX- 4303.3.4
All roofs with a slope of 2:12 inches or less must meet at least one of their "cool roofing standards" requirements. This includes: being ENERGY STAR qualified, solar radiation, solar reflectance measures, or installation of vegetative roof covers.
Denver, CO
Must meet cool roof AND green requirements on new buildings of 25,000 square feet or more of gross floor area and green roof and solar combination requirements on existing buildings of that same size when those existing buildings replaced their roofs. This must be implemented for new and existing roofs. If an owner refuses to do this, they may opt to pay an amount of money to the green building fund; $50.00 per square foot of all green space coverage that is required but not provided.
How you can help, right now
Donate to Audubon
Help secure the future for birds at risk from climate change, habitat loss and other threats. Your support will power our science, education, advocacy and on-the-ground conservation efforts.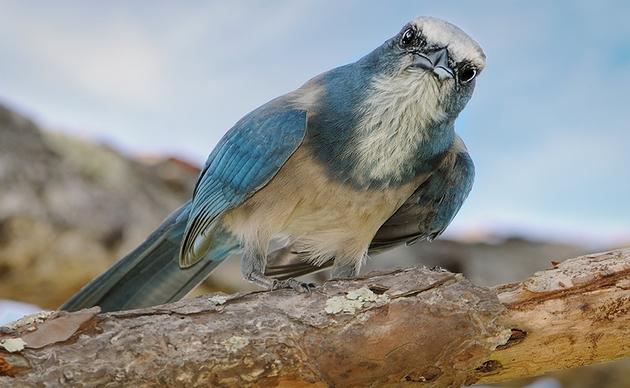 Become a Monthly Donor
Donating monthly is flexible, easy and convenient and makes you a champion birds can count on, no matter the season.
Volunteers Needed
Florida's birds and wildlife need your time and energy. Learn how you can become a citizen scientist or a volunteer at one of our nature centers today.