Climate
East Central Florida Bands Together to Develop Carbon Baseline
Audubon Florida funded and co-facilitated the GHG inventories with the R2C and ICLEI as part of a commitment to strengthening climate resilience.
In the winter of 2021, Audubon Florida worked with partners to develop common-sense baselines for greenhouse gas emissions for 18 visionary cities and counties in the region, in partnership with ICLEI-Local Governments for Sustainability, the East Central Florida Regional Resilience Collaborative (R2C), and local universities. These baselines are a critical first step in helping local governments track the effectiveness of their efforts to improve energy efficiency in their own operations and shift to renewable energy sources over time. Both can result in cost savings to taxpayers and reduced emissions that contribute to climate change.
The municipal GHG inventories assessed the emissions produced by government operations in municipally-owned buildings, municipal fleet usage, and waste services, among others. Student fellows from the University of Central Florida, Florida Institute of Technology, and Stetson University, partnered with a representative from a participating city or county. Each fellow provided important bandwidth for their assigned local government in developing the GHG inventory, while receiving specialized training from ICLEI, and experience in this growing field.
View a PDF of the GHG Cohort infographic.
By understanding their municipal operations, local governments create a critical framework for local resiliency decisions to reduce emissions and maximize efficiency; student fellows earn valuable experience in project management, resilience planning, and municipal operations.
Audubon Florida funded and co-facilitated the GHG inventories with the R2C and ICLEI as part of their commitment to strengthening climate resilience through science, innovation, and entrepreneurship for the benefit of Florida's communities, ecosystems, and birds.
How you can help, right now
Donate to Audubon
Help secure the future for birds at risk from climate change, habitat loss and other threats. Your support will power our science, education, advocacy and on-the-ground conservation efforts.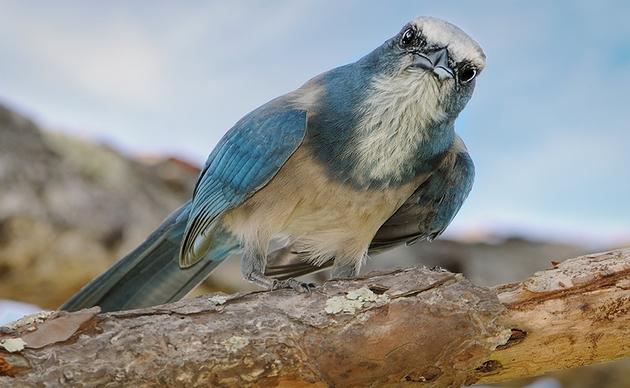 Become a Monthly Donor
Donating monthly is flexible, easy and convenient and makes you a champion birds can count on, no matter the season.
Volunteers Needed
Florida's birds and wildlife need your time and energy. Learn how you can become a citizen scientist or a volunteer at one of our nature centers today.