Electric Vehicle (EV) charging infrastructure is a significant cost investment. Municipalities and developers may not install charging stations if there are no EV drivers currently using the property or demanding public access to charging stations.
Solutions
Engage in expert discussions with municipalities who have existing electric vehicle infrastructure.
Mandated electric vehicle infrastructure tied to new construction projects and areas of public parking.
Require electric vehicle infrastructure plans for all county/city managed renovation projects.

Example Model Ordinances
Miami Dade- 33-122.5, 30-423
Establishing off-street parking requirements for electric vehicles. Parking spaces designed for charging of electric vehicles will be required for all new uses with the exception of single-family, duplexes, townhouses, and properties with current CU and occupancy for a church or religious use. The number of electric vehicle parking spaces will be based on the number of total parking spaces on site.
Boca Raton
Electric vehicle parking spaces: All sites in which multifamily residential, commercial, or industrial uses, or any combination thereof, are required to provide 50 or more motor vehicle parking spaces shall provide a minimum of 2 percent of the required off-street parking spaces to be electric vehicle parking spaces (such spaces shall be counted toward meeting the overall parking requirement)
St. Petersburg
Electric vehicle (EV) parking spaces. For residential use parking spaces, a minimum of fifteen percent (15%) shall be EV-Ready (Install electric panel with a dedicated brand circuit and a continuous raceway from the panel to the future EV parking spot) and two percent (2%) shall be EVSE-Ready (electrical panel capacity and raceway with conduit to terminate in a junction box or 240-volt charging outlet). For all other uses, a minimum of twenty percent (20%) shall be EV-Ready and two percent (2%) shall be EVSE-Installed (Level 2 EV charging station).
Surfside
All new multifamily or hotel development with 20 or more units shall provide access to 220-volt capability throughout the garage to offer charging opportunities to residents and guests as needed.
How you can help, right now
Donate to Audubon
Help secure the future for birds at risk from climate change, habitat loss and other threats. Your support will power our science, education, advocacy and on-the-ground conservation efforts.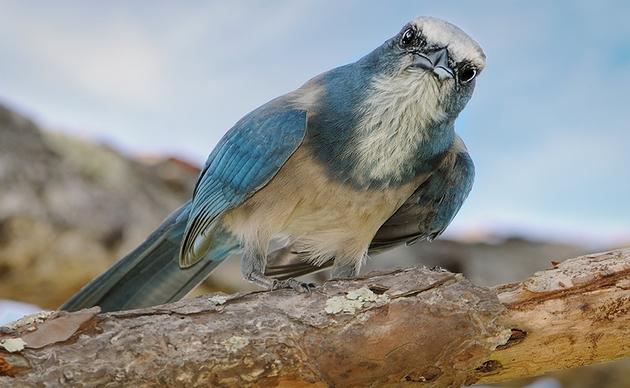 Become a Monthly Donor
Donating monthly is flexible, easy and convenient and makes you a champion birds can count on, no matter the season.
Volunteers Needed
Florida's birds and wildlife need your time and energy. Learn how you can become a citizen scientist or a volunteer at one of our nature centers today.