We combine active protection efforts (posting signs and patrol) with research and monitoring, habitat management, community outreach, advocacy and education.
We post, patrol and monitor important bird colonies during the nesting season. We ask trespassing members of the public to leave nesting islands but in a cooperative way: we're all out here to protect Tampa Bay together.
We count nesting populations on 50 island colonies along Florida's west central coast to gain an understanding of wildlife population trends in this area.
We manage and improve habitats, control erosion of nesting islands, and remove non-native vegetation, to improve nesting success on islands.
We use cooperative projects as tools to create community awareness of wildlife and wildlife habitat needs, as an October "Catch Fish, Not Birds" Monofilament Cleanup with Tampa BayWatch, to remove fishing line from nesting islands outside of the breeding season.
We work on related goals, such as wetlands protection, water quality enhancement, fisheries health, seagrass restoration, upland habitat restoration, environmental lands acquisition, restoration, and management, dredge material management, zoning and land use planning, ecotourism and bird-watching as local economic assets, among others.
We use the colonies and the birds themselves as educational and strategic devices to build community support for wildlife and influence public policy affecting wildlife and habitat.
We train and cooperate with Audubon chapter volunteers working to achieve similar goals in their own communities.
We work with the media to share interesting and important wildlife stories, to increase an understanding of the needs of wildlife and to build a constituency for wildlife.
We reach out to the community by giving talks, leading field trips, serving on various appropriate committees, producing informational publications, and other means to educate the public about colonial waterbirds and habitat protection requirements.
We work with volunteers to increase our effectiveness. Florida Coastal Islands Sanctuaries volunteers do the following:

Make our large sanctuary signs
Help post nesting colony islands
Assist with population survey projects
Office management, filing, and mailings
Project ColonyWatch activities
Monofilament Cleanup projects
AWARE cleanup activities
Photography
Find more ways to get engaged with Florida Coastal Island Sanctuaries activities.
We invite volunteers who are self-starters, independent workers, and interested in on-the-ground work that really benefits the resource to contact our staff at 813/623-6826.
How you can help, right now
Donate to Audubon
Help secure the future for birds at risk from climate change, habitat loss and other threats. Your support will power our science, education, advocacy and on-the-ground conservation efforts.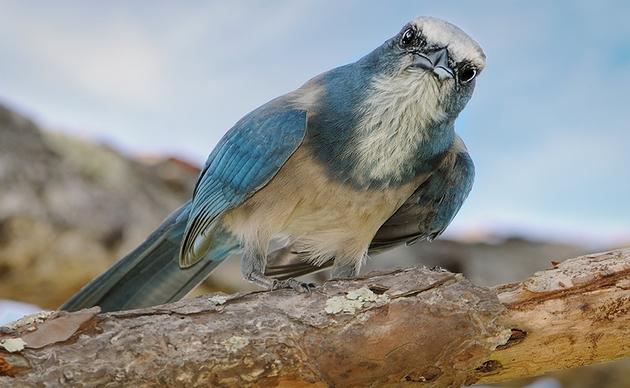 Become a Monthly Donor
Donating monthly is flexible, easy and convenient and makes you a champion birds can count on, no matter the season.
Volunteers Needed
Florida's birds and wildlife need your time and energy. Learn how you can become a citizen scientist or a volunteer at one of our nature centers today.