What is it, and what does it mean for Southwest Florida?
The Southwest Florida Regional Resiliency Compact is an agreement between its members, county and municipal governments in Southwest Florida, to collaboratively identify, prepare for, adapt to, and mitigate climate change impacts.
Upon joining the Compact, members ratify a memorandum of understanding (MOU) which is a non-legally binding agreement that lays out a commitment to "identifying common climate change vulnerability assessment methodologies; strategies for adaptation and mitigation actions that will enhance the resiliency of their communities; learning from one another's prior efforts and planning documents; leveraging their resources; and pursuing public-private partnerships."
The SWFL Regional Resiliency Compact will address sea-level rise, water quality, harmful algal blooms, erosion, greenhouse gas emissions, heat events, droughts, flooding, and intensifying hurricanes.
Goals of the Compact include the facilitation of regional cooperation, sharing sound science and technical data, and developing a regional resiliency action plan that will identify and assess regional threats and vulnerabilities and propose actions to address them.
Throughout that process the Compact will:
Adopt a curve for future sea-level rise planning
Develop modeling tools to help governments assess current and future vulnerabilities to sea-level rise, storms, and freshwater flooding in SWFL
Coordinate best mitigation and adaptation practices
Seek funding and resources for climate efforts
Engage and collaborate with different stakeholders in the SWFL community to collaborate (organizations, businesses, associations, individuals, universities)
Develop a regional legislative strategy; develop regionally consistent education and messaging.
Sharing expertise and scientific resources will amplify efforts to generate and efficiently implement climate solutions in a region that shares similarities in economy, tourism, ecology, culture, and geography.
The unified voice of the Compact will better poise Southwest Florida to apply for federal funding and grants, to secure the necessary resources to move climate solutions forward, and to advocate for state and federal legislation that is responsive to the region's needs. Further, this effort will support current local resilience efforts, such as addressing aging infrastructure, emergency management, and public health.
The prospective members include Charlotte, Lee, and Collier counties and their incorporated municipalities.
As of July 2020, Charlotte County is the first to join the SWFL Regional Resiliency Compact.
The MOU establishes that the Compact will be governed by a leadership committee that includes one representative from each member jurisdiction. The Compact operates in an advisory role and does not supersede the power or authority of any member to act individually.
Upon initial approval and continued participation from the region's governing jurisdictions, other stakeholder engagement may be welcomed to join the Compact. This includes the business community, real estate, universities, NGOs, etc.
Southeast Florida established a regional compact in 2010. Since then, the compact has completed a unified sea-level rise projection (first released in 2011, updated in 2015 and again in 2020), conducted a regional greenhouse gas emissions inventory, completed a regional sea-level rise vulnerability analysis, and developed a Regional Climate Action Plan to reduce greenhouse gas emissions and build climate resilience.
The Tampa Bay area and East Central Florida have also formed regional efforts to tackle the effects of climate change.
How you can help, right now
Donate to Audubon
Help secure the future for birds at risk from climate change, habitat loss and other threats. Your support will power our science, education, advocacy and on-the-ground conservation efforts.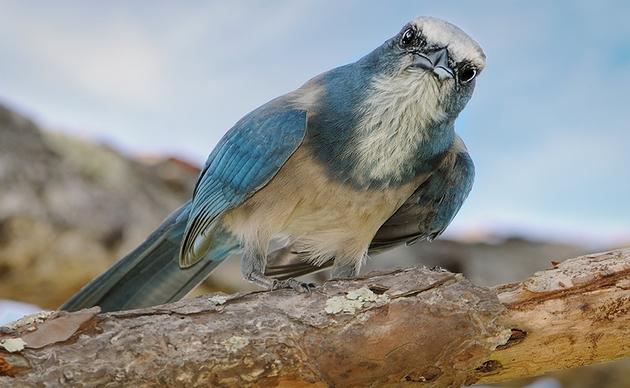 Become a Monthly Donor
Donating monthly is flexible, easy and convenient and makes you a champion birds can count on, no matter the season.
Volunteers Needed
Florida's birds and wildlife need your time and energy. Learn how you can become a citizen scientist or a volunteer at one of our nature centers today.