Get Involved
Volunteer at Audubon's Corkscrew Swamp Sanctuary
Audubon's Corkscrew Swamp Sanctuary located in the heart of the Western Everglades (about 30 minutes from Naples, Florida) offers a variety of rewarding volunteer opportunities that provide essential support for our daily operation and special events. Volunteers play a vital role in our mission of preservation and restoration of our natural resources, conservation education, and research.
Annually, over 140 volunteers contribute more than 15,000 hours of their time and talents to Corkscrew Swamp Sanctuary.
If you are a student or professional looking to conduct research at Corkscrew Swamp Sanctuary, please click here.
Basic Information
Most of our regularly scheduled volunteer positions require specific time commitments, based on the needs of each position.
Regularly scheduled Adult volunteers must pass a background check.
No background check is required for those who only volunteer for One Day Events and Citizen Science Programs.
Prior experience is not required to be considered for a volunteer position. Interest and availability are much more important than experience, and volunteering is a great way to learn a new skill. Orientation and training will allow you to succeed!
Youth volunteers (17 or under) must be accompanied by an adult, or alternatively, may be able to participate in specific one-day event volunteer opportunities which are supervised. Please contact our volunteer department at 239-348-9151 ext. 112.
Corkscrew sometimes offers specific opportunities for college or high school students needing to complete service learning hours, when scheduled these will be posted in our One Day Volunteer Opportunity section.
Corkscrew does not offer volunteer opportunities for people needing to fulfill court-ordered community service hours.
How to Get Started
Step 1: Download and Complete an Application

Step 2: Mail or deliver your completed form(s) to

Jason Lauritsen, Sanctuary Director
Corkscrew Swamp Sanctuary
375 Sanctuary Road
Naples, FL 34120

Email: jlauritsen@audubon.org

Step 3: Learn About Current Volunteer Opportunities

Education

Adult Education
Youth Education:
Boardwalk Day Captain
Outreach Speaker
Special Events

Natural Resource Management

Resource Management Specialist
Prescribed Fire Specialist

For inquires, contact Allyson Webb

Computer Projects
Library Assistant

Citizen Science

Monthly Sanctuary Bird Census

Groundskeeping/Maintenance

Trail Trimming
General Maintenance

Blair Center Support

Nature Store
Boardwalk Check at Closing

Step 4: Corkscrew Staff Will Be In Touch
Please contact Jason Lauritsen at 239-348-9143 if you need a copy of the applications mailed to you, or if you have any questions. Once your application has been received, we will call you to schedule an interview and orientation. Training and volunteering can't begin until after the background check (if required) has been completed.
How you can help, right now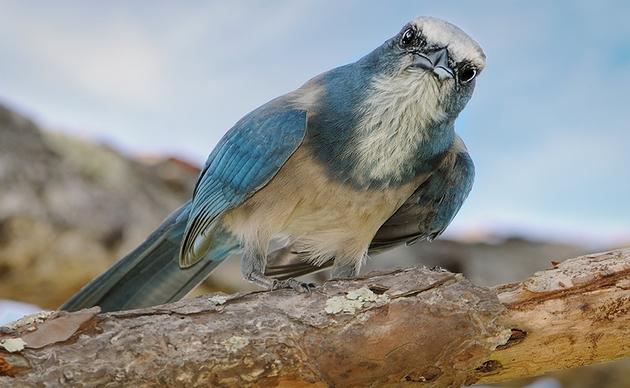 Become a Member of Audubon Florida
Audubon Florida brings people together to appreciate, enjoy, and protect birds and nature. Join now and your $20 membership fee will directly support our conservation efforts throughout Florida.
Volunteers Needed
Florida's birds and wildlife need your time and energy. Learn how you can become a citizen scientist or a volunteer at one of our nature centers today.