State lawmakers returned to Tallahassee this week to prepare for the 2018 legislative session. Before the annual 60-day legislative session begins in January, lawmakers met for their first of several committee weeks this week.
Audubon's priorities before the Florida Legislature include: influencing water policy; funding land conservation and Florida's Springs; and restoration of America's Everglades. To accomplish our policy goals, Audubon Florida will advocate at the Capitol and enlist your support to communicate with lawmakers. We will also work with other allies to accomplish shared goals.
Each week lawmakers are in Tallahassee, we will send the Audubon Advocate to keep you updated on Florida's environment and ask for your help. Please use the information we provide to engage with your neighbors and elected representatives.
Thank you for all you do for conservation in Florida!
Audubon Florida - 2018 Legislative Priorities
Land Conservation Funding
Audubon supports agency budget requests for Florida Forever and the Rural and Family Lands Protection Program that recommend strong funding for land acquisition and conservation easements. Audubon is seeking $150 million for Land Conservation including Florida Forever and Rural and Family Lands Protection Program.
Everglades Funding
With the successful passage of the Legacy Florida Act in 2016 and Senate Bill 10 in 2017, we must continue to follow through on commitments to America's Everglades. Audubon supports the Florida Department of Environmental Protection's Legislative Budget Request that seeks $305.8 million in Everglades funding— the largest single request ever by the agency.
Springs Funding
Funds appropriated by the Florida Legislature can be combined with other funding sources to increase the investments to Florida's Springs that advance projects and programs to improve water quality and increase freshwater flows. Audubon is seeking $50 million for Florida's Springs.
Water Policy
Audubon will advocate for legislation to require reporting on the agricultural use of biosolids (sewage sludge) in impaired watersheds. Biosolids are derived from domestic sewage, used as fertilizer on farm fields and are a significant source of harmful nutrients. This information will help improve water quality and enforcement efforts.
Other Issues
Audubon is seeking $5 million for Lake Apopka Restoration. Audubon is also supporting the State of Florida in litigation before the U.S. Supreme Court that seeks to resolve a decades-long debate about how water can be allocated between Georgia, Alabama, and Florida. Audubon is monitoring this case closely.
Audubon Commends SFWMD for Fast-Tracking Critical Improvements to S-333 Pump Station
Yesterday, Audubon commended the South Florida Water Management District for spearheading elements of the Central Everglades Planning Project years ahead of the current schedule. The District announced it would fast-track the construction of critical improvements to the S-333 pump station and removal of the old Tamiami Trail.
Read more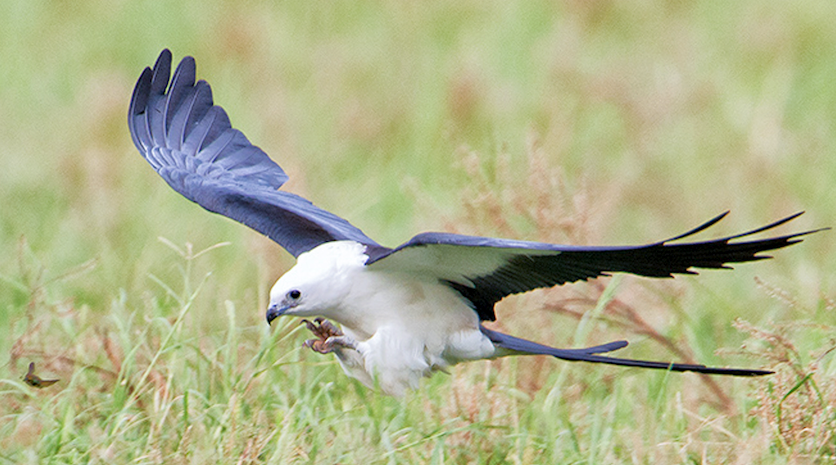 Senator Bradley Files Bill to Protect Natural Florida and Fund Florida Forever
Florida Senator Rob Bradley filed Senate Bill 370 (SB 370) to appropriate $100 million annually to Florida Forever, the state's land conservation program. The funds would come from the voter-approved Land Acquisition Trust Fund.
Audubon released the following statement in support of SB 370:

"This bill is an excellent, first of its kind commitment from legislative leadership to fund land conservation in Florida," said Eric Draper, executive director of Audubon Florida. "Last year, we watched Senator Bradley sponsor and pass a bill to approve and fund a much-needed Everglades reservoir. We are grateful he is now tackling land conservation and working to protect natural Florida."
Click here to receive exclusive email updates from the Audubon Advocate.