On Sunday, Audubon Florida and Hendry-Glades Audubon celebrated the First Annual Everglades Day in a special event on the north side of Lake Okeechobee and Lightsey's Restaurant. Last year the Florida Legislature designated April 7 as Everglades Day in honor of Marjory Stoneman Douglas' birthday, a legendary Everglades advocate.
The main event of the day was presentation of Audubon's first ever Sustainable Rancher of the Year Award to Jimmy Wohl of Rafter T Ranch. This award recognizes a rancher who has exemplified commitment to stewardship and conservation on lands in the Northern Everglades. Wohl has set an example in working to store and clean water on his ranch through participation in the Florida Ranchlands Environmental Services Program and now the Payment for Environmental Services program. His outstanding work shows how ranchers can make simple adjustments on working landscapes to maximize benefits for the environment. Learn more about Rafter T Ranch's Dispersed Water Management efforts by clicking here.
As part of the day's festivities, attendees went on a tour of Lake Okeechobee's marsh. We had an impressive fleet, thanks to generous donation of airboats and their captains from the South Florida Water Management District, Florida Fish and Wildlife Commission- and of course, Audubon Florida's own Dr. Paul Gray. The Everglade Snail Kites put on quite the show!
We heard stirring words from legend Nathaniel Reed, who implored the audience to take decisive steps to protect our Lake's health. Audubon Florida's Executive Director Eric Draper, Hendry Glades Audubon President Margaret England, Ernie Barnett from the SFWMD, Col. Dodd of the US Army Corps of Engineers, and Okeechobee County Commissioner Bryant Culpepper all spoke to the importance of Lake Okeechobee for our region and for our communities in Florida.
Audubon is working with ranchers in the Northern Everglades to raise awareness and build support for participation in water management programs that enable ranchers to cooperatively store and clean water on their ranchlands. A short video highlighting these efforts can be seen below.
Thank you to everyone who attended this great event. Audubon Florida's work in the Northern Everglades is supported in part by a grant from the Darden Restaurants, Inc. Foundation.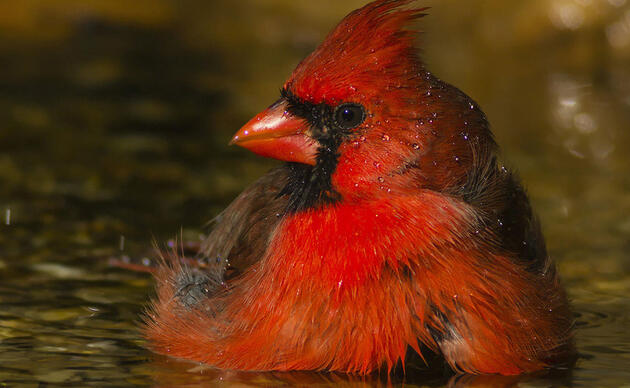 Stay in Touch!
Show your love of birds today. Subscribe to receive email updates about Audubon's conservation work and hear about opportunities to help birds in your area or nationwide.