News
Audubon Celebrates Opening of Tamiami Trail Bridge
On March 19, 2013, Audubon celebrated the completion of a one-mile section of bridge over Tamiami Trail in the Southern Everglades.
On March 19, 2013, Audubon celebrated the completion of a one-mile section of bridge over Tamiami Trail in the Southern Everglades.
Since its construction in 1928, Tamiami Trail has served as a dam blocking the north to south flow of water at the heart of the River of Grass. The result has been parched wetlands and diverted water flows that impact wading bird populations in Everglades National Park and Florida Bay. This one-mile segment of the Trail will allow freshwater to flow once again.
This bridge, with the hope of expanded bridging in the future, has been one of Audubon's highest Everglades priorities for over 20 years.
A compromise reached in 2008 allowed this project to move forward while planning for a more ambitious second phase. As the water starts to flow, scientists from Audubon's Everglades Science Center will monitor the ecosystem changes and provide critical data about the project's benefits.
The Everglades Team will also strongly advocate for construction funding to begin the next phase of bridging that will raise an additional 5.5 miles and exponentially increase the overall ecological benefits while recharging groundwater levels and creating a barrier to salt water intrusion.
"Completing the first bridge on Tamiami Trail marks one of the most exciting ecosystem restoration milestones in American history," said Julie Hill-Gabriel, Audubon Florida's Director of Everglades Policy. "Many people said this project would never be built. While there is more work to be done, today's celebration should be a reminder that progress is possible when the goals of science and policy align."
"The Everglades has been torn apart by roads, canals and levees," said Audubon Florida's Executive Director Eric Draper. "Putting the parts back together is the key to not only benefiting key Atlantic Flyway species like Roseate Spoonbills and Wood Storks, but to securing fresh water for people and nature. We salute those who have worked so hard over the past 20 years and overcome so many obstacles to get to this point."
For more information on this critical Everglades project, please see coverage from The Miami Herald and WPLG Local 10 News.
Download Audubon's Tamiami Trail Fact Sheet: http://bit.ly/137Wsjy.
How you can help, right now
Donate to Audubon
Help secure the future for birds at risk from climate change, habitat loss and other threats. Your support will power our science, education, advocacy and on-the-ground conservation efforts.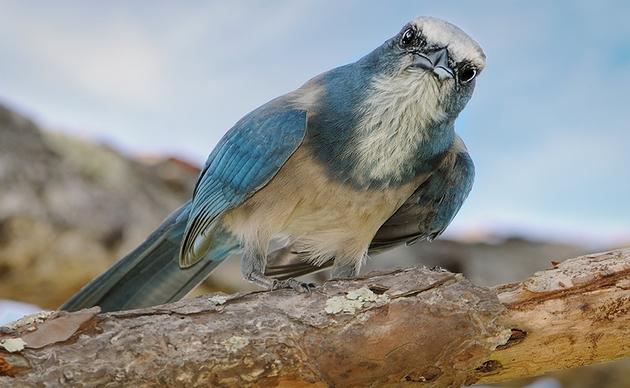 Become a Monthly Donor
Donating monthly is flexible, easy and convenient and makes you a champion birds can count on, no matter the season.
Volunteers Needed
Florida's birds and wildlife need your time and energy. Learn how you can become a citizen scientist or a volunteer at one of our nature centers today.