Accepting the award for Lykes Ranch was Charles P. "Charlie" Lykes Jr., President & Chief Executive Officer of Lykes Bros. Inc. Also present was Linda McCarthy Senior Ecologist at Lykes Bros, Inc, along with numerous members of the Lykes Ranch Staff.
Lykes Ranch, comprising 338,162 acres in Glades, Highlands and Polk Counties, is a leader in ranch based wildlife habitat conservation and water management innovation.
The Lykes Ranch has been the most effective and innovative large-scale participant in the South Florida Water Management District's Dispersed Water Management Program. This year, the 16,000 acre Nicodemus Slough project became operational, providing temporary storage for 34,000-acre feet of water drawn from Lake Okeechobee. This is available to release into the lake or the Caloosahatchee River during times of need.
The Lykes Nicodemus Slough project was preceded by the "West Waterhole Marsh" project, a 2,370-acre facility on the C-40 canal in the Indian Prairie Basin. In 2014, over 6.8 billion gallons of water were pumped into the marsh. 88% of the phosphorus pumped into the marsh, or 10.3 metric tons, was retained in the marsh. 56% of the nitrogen pumped into the marsh (48.8 metric tons) was also retained. Click here to read the detailed independent study.
Lykes Ranch is planning the construction of a new large-scale (8,200 acres) stormwater storage and treatment area known as "Brighton Valley" also in the Indian Prairie Basin. This project has been incorporated in the Lake Okeechobee Basin Management Action Plan and is essential to meeting the plan's goal for reducing phosphorous pollution. The BMAP projects a 7.7-ton phosphorus reduction from the Brighton Valley project, and it is scheduled to be constructed in FY16 and to be operational shortly after.
Lykes has also committed substantial portions of the ranch to perpetual wildlife habitat management through existing conservation easements, including:
A 41,606-acre conservation easement at Fisheating Creek
7,578 acres of Gopher Tortoise Relocation Mitigation Sites
3,008 acre Rainey Slough Wetland Reserve Program conservation easement.
Lykes Ranch is actively pursuing applications to state agencies for the purchase of additional conservation easements, including:
A 6,859-acre conservation easement protecting the 11 mile long, one mile wide tract known as Chaparral Slough through the Florida Forever program.
An 886-acre easement at Squirrel Island through the FDACS Rural and Family Lands program.
Finally, Lykes incorporates an integrated approach to wildlife management throughout the ranch. The most notable example is long history of vigilant voluntary protection offered by Lykes to the largest communal migratory roost of Swallow-tailed Kites (Elanoides forficatus forficatus) in North America. This Roost occurs annually on Lykes Ranch near Fisheating Creek, where as many as 3,000 birds congregate prior to migrating to Central and South America.
Working with ranchers to achieve conservation of wildlife habitat, and to encourage restorative water management projects on their lands is a priority for Audubon in the Northern Everglades.
To learn more about this effort, see the updated Audubon video by clicking here.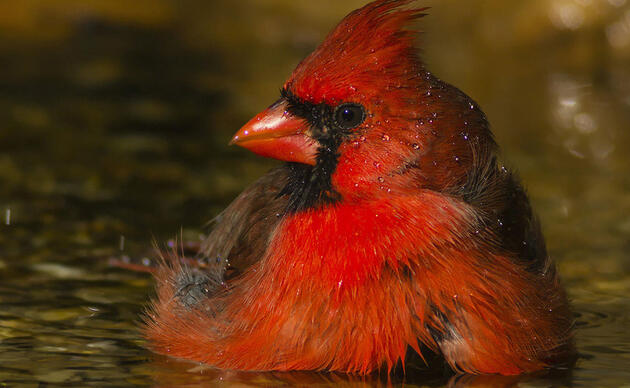 Stay in Touch!
Show your love of birds today. Subscribe to receive email updates about Audubon's conservation work and hear about opportunities to help birds in your area or nationwide.