In a recent article by the Palm Beach Post, conservationists have been pitted against land developers over the latter's attempts to have the Wood Stork removed from the Endangered Species List (ESL).
Audubon of Florida has for over 40 years conducted scientific research and monitoring of Wood Stork nesting in South Florida and the Everglades based out of our Corkscrew Swamp Sanctuary. Our field teams are focused on helping these magnificent birds recover from over a century of habitat destruction and hunting.
It is Audubon of Florida's goal to remove or re-list species on the ESL when the science and research back up that claim. In the case of the Wood Stork, there simply is not enough data to suggest the Florida Homebuilders Association's assertion that a suitable recovery has taken place, as this species' historic homeland of the Everglades and South Florida still lack proper water quality standards and are subject to difficult water quantity controls. Yet, the attorney for this organization cites the state's flagging economy as a reason to delist the species.
Although recent rises in Wood Stork population numbers are a positive sign, they are alarming in the same that they are happening away from their traditional homeland on the southern tip of the Florida peninsula. Audubon of Florida Director of Wildlife Conservation Julie Wraithmell replied to these problems in the Palm Beach Post article, saying:
"It will take time to see if the birds continue to nest in these new areas," said Julie Wraithmell, director of Wildlife Conservation at Audubon of Florida.

"What is the long-term sustainability in these areas, in terms of sea level and climate change?" Wraithmell said. "It's important to make sure that the species really has recovered."
For now, the attention the public has shown on North America's only native stork has been inspiring. Citizens and scientists want these birds to have a viable and protected habitat to ensure a self-sustaining future before officials make any decisions that could affect the species breeding locations. Population numbers alone cannot be the only factor in determining the full recovery of a species, especially in the shadow of climate change and sea-level rise.
Check back to this site often for the latest on the Wood Stork story.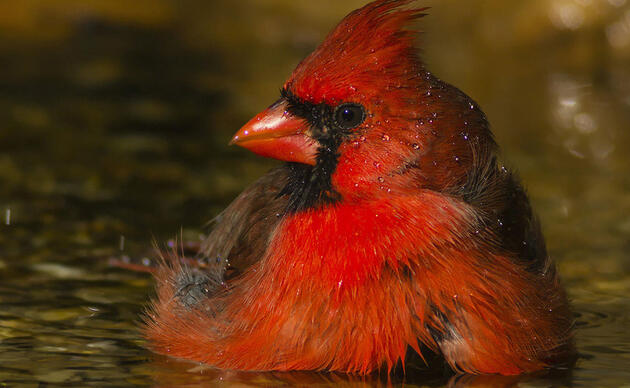 Stay in Touch!
Show your love of birds today. Subscribe to receive email updates about Audubon's conservation work and hear about opportunities to help birds in your area or nationwide.