Dear Friends,
April 7, 2016, marks the 126th birthday anniversary of the legendary Marjory Stoneman Douglas.
Her famous book, The Everglades: River of Grass, inspired a nation to protect and conserve our one-of-a-kind ecosystem. To commemorate this Florida hero, the Legislature designed this day as "Everglades Day."
In a fitting tribute, today Governor Rick Scott signed the Legacy Florida bill into law. This law dedicates state funding for the Everglades, Florida's springs, and Lake Apopka, helping ensure that progress on Everglades restoration can continue.
Over the decades, Audubon Florida has strived to follow in the footsteps of the conservation pioneers who came before us. From the great rivers and lakes of Central Florida to the blue expanse of Florida Bay, our dedicated team of scientists and policy professionals work to ensure that Everglades wildlife and the habitat they need are protected across this vast ecosystem.
Each day our staff looks to carry on the conservation tradition of leaders like Marjory Stoneman Douglas, using science to drive our mission.
In the Northern Everglades, Director of Advocacy Charles Lee works with ranchers and local government to better manage Everglades water and land.

In the Lake Okeechobee Watershed, Audubon's Dr. Paul Gray manages our Lake Okeechobee Sanctuaries with a focus on Everglade Snail Kites and Florida Grasshopper Sparrows.

In the Western Everglades, the science staff led by Center Director Jason Lauritsen at Audubon's Corkscrew Swamp Sanctuary study the Everglades ecosystem and restore habitat for Wood Storks, panthers, and other wildlife.

In Florida Bay, the Everglades Science Center led by Dr. Jerry Lorenz monitors and studies Roseate Spoonbills and the habitat they need for survival.

In Miami and Naples, Celeste De Palma and Brad Cornell of the Everglades Conservation Team monitor and make recommendations to South Florida Water Management District regarding a wide range of activities that affect the Everglades.

In Tallahassee and Washington D.C., Audubon Florida's Everglades policy experts, led by Executive Director Eric Draper, lobby for laws that improve water quality and for the needed funding to complete Everglades restoration work.
Every day, I am inspired by the commitment, passion, and perseverance of those mentioned above and the teams they lead. Thanks to you, Audubon's work can continue. But we owe it all to the legends – like Marjory Stoneman Douglas – who came before us.
In the opening to The Everglades, Marjory Stoneman Douglas famously wrote, "There are no other Everglades in the world. They are, they have always been, one of the unique regions of the earth; remote, never wholly known. Nothing anywhere else is like them."
It is, for this reason, why we continue to fight for a restored Everglades.
Thank You and Happy Everglades Day!
Sincerely,
Julie Hill-Gabriel
Director of Everglades Policy
Audubon Florida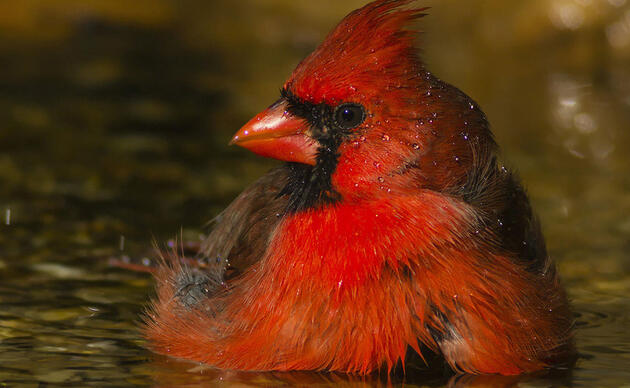 Stay in Touch!
Show your love of birds today. Subscribe to receive email updates about Audubon's conservation work and hear about opportunities to help birds in your area or nationwide.