Clay Henderson
has long been associated with environmental policy in Florida. He has extensive experience in conservation land acquisition and sustainable development and has negotiated the acquisition of over 250,000 acres of lands now part of national and state parks and preserves.  He developed the first county endangered lands acquisition program and helped launch Preservation 2000 and Florida Forever, the nation's premier conservation programs.  From 1995-2000 he served as President of Florida Audubon Society and prior to that was a member of the Board of Directors.  In 1998 as a member of the Florida Constitution Revision Commission, he sponsored most of the environmental provisions in the Florida Constitution.  In 1986 he was elected and served two terms on the Volusia County Council.  He has received numerous awards for his environmental work including the Bill Sadowski Memorial Award from The Florida Bar for public service in environmental law and was recently named a Champion of Sustainability from the Central Florida Regional Partnership.  His book,
The Floridas
chronicles the state's natural areas and efforts to protect them.  Clay is a sixth generation Floridian and resides in New Smyrna Beach.
How you can help, right now
Donate to Audubon
Help secure the future for birds at risk from climate change, habitat loss and other threats. Your support will power our science, education, advocacy and on-the-ground conservation efforts.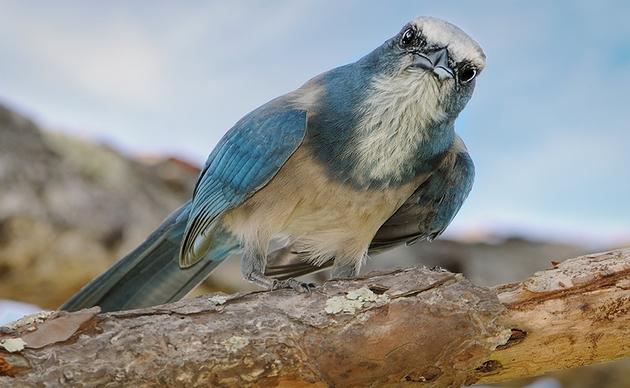 Become a Monthly Donor
Donating monthly is flexible, easy and convenient and makes you a champion birds can count on, no matter the season.
Volunteers Needed
Florida's birds and wildlife need your time and energy. Learn how you can become a citizen scientist or a volunteer at one of our nature centers today.