South of Lake Okeechobee, in the Everglades Agricultural Area - or EAA for short - there will be both a treatment wetland to clean water from Lake Okeechobee and a reservoir to store it. This week, stakeholders gathered to celebrate the groundbreaking of the reservoir, which will hold 78 billion gallons of water and will lower Lake Okeechobee by six inches.
While the South Florida Water Management District is responsible for constructing the 6,500-acre treatment wetland, which began in 2020 and will be completed this year, the Army Corps of Engineers is in charge of building the 240,000-acre-foot reservoir, which has a completion date of 2029.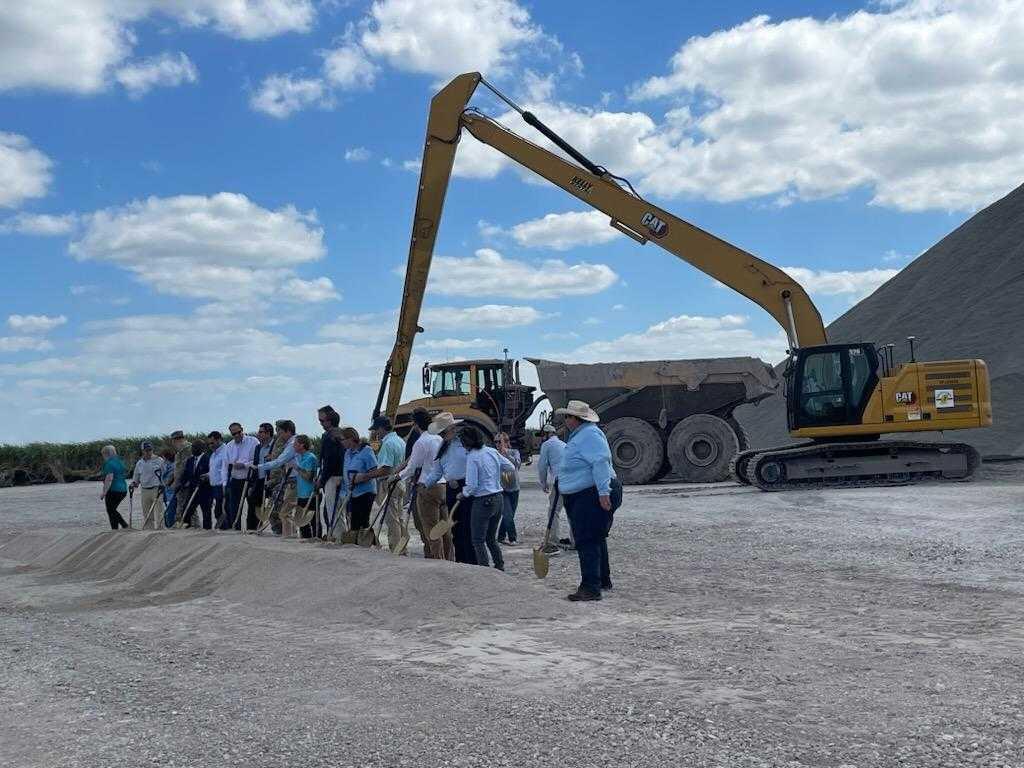 Audubon applauds the groundbreaking of the reservoir, which will:
- Clean and treat water to send south to restore the Everglades.
- Add freshwater flow that will rebalance salinity levels in Florida Bay.
- Lower water levels in Lake Okeechobee, which will improve the health of this critical ecosystem, the liquid heart of Florida.
- Clean water from Lake Okeechobee, thereby reducing algal blooms in the St. Lucie and Caloosahatchee estuaries. This project will reduce harmful discharges to these estuaries by an estimated 55%.
- Recharge the aquifer, supplying clean, fresh water to millions of Floridians.
"Audubon was thrilled to attend the groundbreaking for one of the most impactful Everglades restoration projects to date. As the crown jewel of the Comprehensive Everglades Restoration Plan, this reservoir and stormwater treatment area will send billions of gallons of water south, restoring the ecosystems of the Everglades and Florida Bay, all while improving the health of Lake Okeechobee and the northern estuaries." ~ Julie Wraithmell, Executive Director, Audubon Florida.