Christopher Bond, an Eagle Scout based out of the Orlando area, created an interactive Atlantic Flyway exhibit for the center, with help from his father.
The Bald Eagle, the Peregrine Falcon, the Swallow-tailed Kite, and the Osprey are represented on a flyway map, with each raptor's migratory patterns illuminating upon pushing its corresponding button.
Truly a family effort, Christopher's older brother Andrew, who is now in college for computer science, helped his brother by doing graphic additions to the Atlantic Flyway map. Their father lent his electrical engineering expertise to the young men to install the LED lighting on the map.
The whole exhibit took the Bond family approximately 96 hours to complete.
Christopher solicited donations from family, friends, and the community in order to complete the exhibit, which was his final Eagle Scout Project. During David Yarnold's, President and CEO of National Audubon Society, recent visit to Audubon Florida, he commented on the great exhibit, and how Christopher is an excellent example of a young man embracing Audubon's strategic focus on building future stewards. When asked by an Audubon staff member who inspired him for this project, Christopher replied with, "You did." The Center staff are excited that the exhibit can educate and inspire people about the flyways and birds of prey that migrate along them.
More than 50 projects have been completed at Audubon Center for Prey by Eagle Scouts as their contribution to the Central Florida community before their final review as Eagle Scout rank. These projects range from exhibits such as the Flyways exhibit to building nest boxes for screech owls. The Center has great respect for these young men, who are helping to benefit raptors and their habitats and supporting Audubon's mission.
To see Christopher's hard work and The Audubon Center for Birds of Prey's newest exhibit, center visitation is open Tuesday through Sunday from 10:00 AM to 4:00 PM in Maitland, Florida.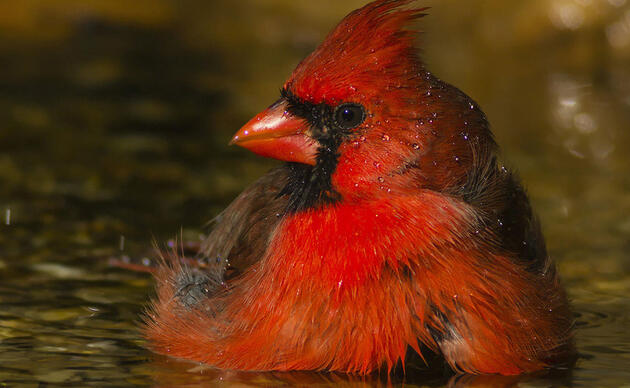 Stay in Touch!
Show your love of birds today. Subscribe to receive email updates about Audubon's conservation work and hear about opportunities to help birds in your area or nationwide.