The proposed plan would have negatively affected collaboration with the federal U.S. Fish and Wildlife Service (Service) on expanding panthers' breeding range, an essential part of recovery.
Audubon Florida and many wildlife advocates strongly objected.
In response, FWC, led by commissioners Liesa Priddy and Ron Bergeron, revised the policy statement in a positive way. The policy statement now makes three vital points supported by Audubon: 1) the Service should greatly increase its role in panther recovery work, especially range expansion; 2) FWC will continue to collaborate with the Service on panther recovery, including range expansion in Florida; and 3) FWC, with the Service, will address human/panther conflicts, including impacts from panthers eating livestock on private lands, which is an increasing threat to recovery.
The FWC made significant progress on its first panther policy goal when the Service's national director, Dan Ashe, southeast regional director Cynthia Dohner, and Florida supervisor Larry Williams attended the FWC Commission's meeting in Ft. Lauderdale on September 2. They made mutual commitments to work together on recovery of the Florida panther and other imperiled species. The Service also committed to bringing more staff and financial resources to panther recovery.
Audubon was also encouraged to hear specific mutual commitment to an innovative program that incentivizes ranchers to manage their land for wildlife and panthers while running their commercial cow-calf ranches. "Payment for Ecological Services" (PES) programs that pay per-acre stewardship fees have excellent potential to resolve conflicts between landowners and panthers.
Audubon Florida, with these agencies, will continue to advocate on behalf of Florida panthers as part of the Service's stakeholder-driven Panther Recovery Implementation Team. We will also remain engaged with major ranchers and farmers in occupied panther habitat as a partner in the Florida Panther Protection Program in southwest Florida.
Audubon is committed to the future success of the Florida panther. The vast habitat needed by these great cats also serves many other imperiled Everglades species.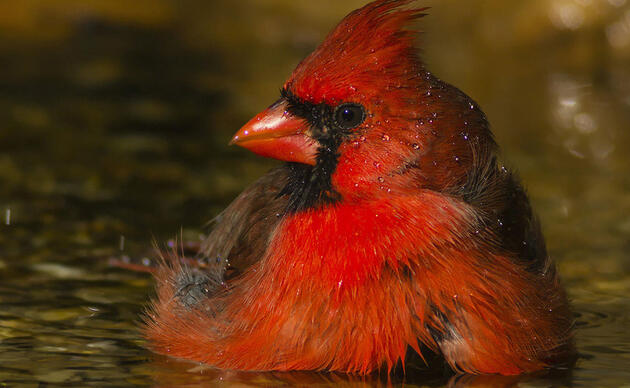 Stay in Touch!
Show your love of birds today. Subscribe to receive email updates about Audubon's conservation work and hear about opportunities to help birds in your area or nationwide.