Florida Scrub-Jays are a striking blue, silver-gray, and black. They are bold, curious, and live in cooperative family groups. And they approach people closely at many sites around the state.
These traits make the Scrub-Jay one of Florida's most sought-after wildlife sightings. Birders and other nature lovers seek them out and take visiting family and friends to see them too.
The federally Threatened Florida Scrub-Jay is our state's only endemic bird species, found nowhere else in the world. Habitat loss and fire suppression of scrublands – the Scrub-Jays' prime habitat – have caused historical populations to plummet. They need our help to recover and thrive.
Please enjoy the stories in the 2015 Annual Jay Watch Report as we celebrate the dedicated work of our volunteers and agency partners. You will find an overview of the season's trainings and surveys along with interesting highlights about the many people and places that are vital to the survival of Florida Scrub-Jays.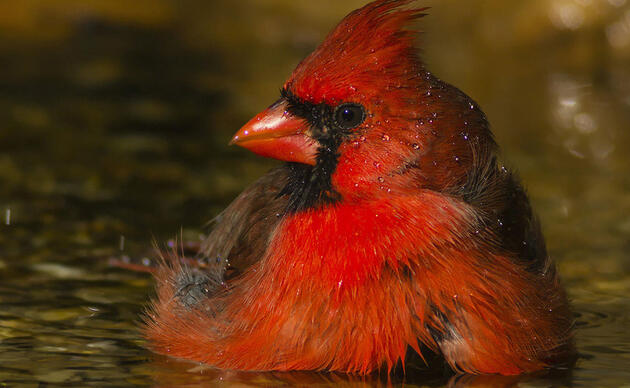 Stay in Touch!
Show your love of birds today. Subscribe to receive email updates about Audubon's conservation work and hear about opportunities to help birds in your area or nationwide.