Jeff - Black Vulture
Jeff was admitted to the Audubon Center for Birds of Prey in 1995 after being struck by a car while feeding on road kill. He was non-releasable due to a fractured collar-bone and leg. Imagine our surprise in the spring of 2008 when, after all of these years as a "male", Jeff laid an egg! "He" fooled us all.Vultures are perhaps the most misunderstood birds in Florida. Many people consider them to be nuisance birds, but they play a vital role in nature and the food chain. They are "flying garbage men" designed by nature to eat carrion. Their featherless heads allow them to reach into the carcass ofa dead animal to eat without soiling their plumage, and their unique digestive processes enable them to consume diseased or decayed food.
Uff-Da - Black Vulture
Prior to coming to our Center in 2010, Uff-da lived at two other facilities. We don't know her whole life story but what we do know is that she was hit by a car and suffered fractured legs and a wing, making her flightless. She lived in a cage at an old tourist attraction in Pinellas County for many years before they closed in 1997. She was taken in by a wildlife rehabilitator and educator until 2010 when she permanently moved to our Center. At the Center we also found multiple gunshot pellets throughout her body which we believe happened before she was hit by a car.
Charlemagne - Turkey Vulture
Charlemagne was admitted to the Center in 1989 after being hit by a car. The accident resulted in a fractured right wing and missing toe. She shares her home with two of our hawks, Sorren and Newman. Charlemagne laid her first egg in 2005.
How you can help, right now
Donate to Audubon
Help secure the future for birds at risk from climate change, habitat loss and other threats. Your support will power our science, education, advocacy and on-the-ground conservation efforts.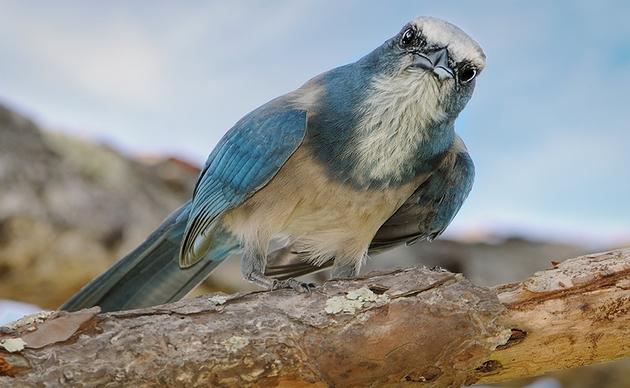 Become a Monthly Donor
Donating monthly is flexible, easy and convenient and makes you a champion birds can count on, no matter the season.
Volunteers Needed
Florida's birds and wildlife need your time and energy. Learn how you can become a citizen scientist or a volunteer at one of our nature centers today.