Audubon Assembly
Conservation Leadership Initiative (CLI)
Audubon Florida's unique co-mentoring program bringing together college students and chapter leaders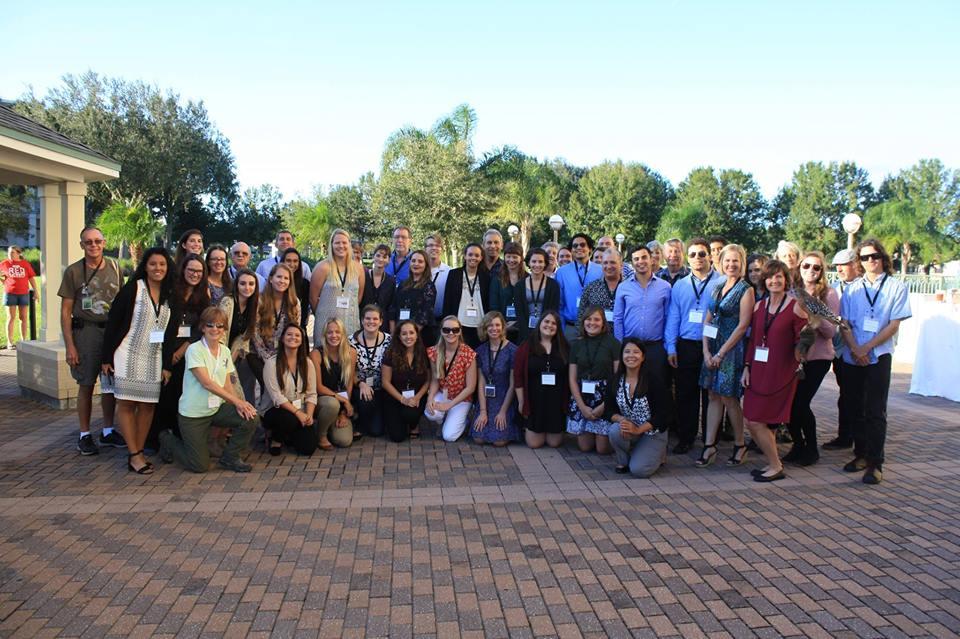 Now in our 7th year, Audubon Florida's Conservation Leadership Initiative (CLI) is a unique intergenerational experience uniting Audubon's leaders with some of the best and brightest college students. CLI includes a co-mentoring opportunity for Audubon leaders and college students to network, share, and learn from each other. Through this experience students are introduced to Audubon conservation initiatives while Audubon leaders learn how to better engage, communicate with, and develop the next generation of conservation leaders. The CLI program provides an exciting opportunity for college students to immerse themselves with Audubon, strengthen leadership skills, gain an understanding of future opportunities in conservation careers, and discover avenues to engage more with Audubon through chapters, internships, and volunteer opportunities.
The 2018 CLI program is being offered Friday, October 19, 2018 in West Palm Beach, FL and is generously sponsored by Darden Restaurants, Inc.. The Audubon Assembly brings together representatives of Audubon's 35,000 members and 44 chapters with conservation leaders, scientists, educators, and policy makers. The theme for the 2018 Assembly is "Rising Tides."
Audubon will select 25 students to attend the 2018 CLI program. This year's program will include networking opportunities with Assembly participants, Audubon staff, scientists, etc., leadership training, mentoring from an Audubon Chapter leader, staff or volunteer, and a walking workshop.
Applications must be completed online and submitted by September 16, 2018
Click here to apply.
If you are interested in mentoring a student during CLI please contact Jacqui Sulek.
"CLI introduced me to a passionate and dedicated network of conservationists, and the opportunities these connections have given me have been unprecedented! I am so grateful to have participated in a program that bridges the gap between ecology students and conservation activists." - Gabriela Gonzalez, CLI 2017, University of Florida
"Attending CLI was a very exciting and valuable experience. It was great to hear from students with different backgrounds experiencing similar situations and sharing their insights. The professionals that attended CLI shared extremely valuable information but more importantly inspired me to continue to work towards my goals." - Jose Grisales, CLI 2017, Florida Atlantic University
"The opportunity to participate in CLI will be something that I'm constantly grateful for! I connected with so many like-minded individuals and leaders in the environmental field. CLI reinforced my passion for conservation and gave me a greater understanding of what Audubon Florida stands for!" - Lindsey Green, CLI 2017, University of Central Florida
"CLI was a fun, exciting and inspiring experience that encouraged me to pursue a career in conservation! Everyone should experience the CLI to learn how leadership and conservation have to work together to change the future." - Zachery Holmes, CLI 2017, University of Florida
"Thanks to the Conservation Leadership Initiative, I had incredible opportunity to learn about potential volunteer, internship and even employment opportunities in the conservation field. In between the organized talks, I got to meet conservationists from all over the state, was able to inquire about their experiences, backgrounds, and ask for advice for the future. Overall, the Conservation Leadership Initiative helped me to better prepare for my future science career." - Caitlin Nordheim, CLI 2017, University of Tampa
"CLI is an amazing opportunity to network with professionals and inspiring students while learning more about conservation in Florida. It is a fun filled program that has truly opened many doors!" - Melissa Rogers, CLI 2017, Jacksonville University
"CLI allowed me to interact with professionals in many different fields of conservation. It exposed me to other possible career paths never seen in a classroom setting." - Jennifer Koester, CLI 2017, University of Central Florida
How you can help, right now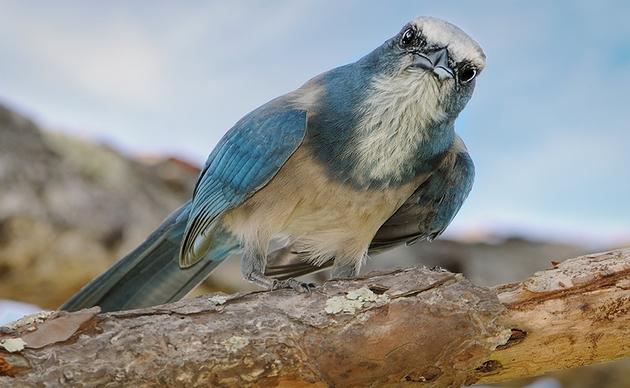 Become a Member of Audubon Florida
Audubon Florida brings people together to appreciate, enjoy, and protect birds and nature. Join now and your $20 membership fee will directly support our conservation efforts throughout Florida.
Volunteers Needed
Florida's birds and wildlife need your time and energy. Learn how you can become a citizen scientist or a volunteer at one of our nature centers today.