Audubon Assembly
Conservation Leadership Initiative (CLI)
Audubon Florida's unique co-mentoring program bringing together college students and chapter leaders
Audubon's Successful CLI program is Growing!
Started in 2011, Audubon Florida's Conservation Leadership Initiative (CLI) is a unique, intergenerational experience uniting Audubon's leaders with some of the best and brightest college students. CLI includes co-mentoring opportunities for Audubon leaders and college students to network, share, and learn from each other. Through this experience, students are introduced to Audubon conservation initiatives while Audubon leaders learn how to better engage, communicate with, and develop the next generation of leaders. The CLI program provides an exciting opportunity for college students to immerse themselves with Audubon, strengthen leadership skills, gain an understanding of future opportunities in conservation careers, and discover avenues to engage more with Audubon through chapters, internships, and volunteer opportunities.
This Year's Assembly Kicks Off Audubon's Expanded Program to Learn and Grow with Audubon
Based on CLI's past success, Audubon plans to build our network to involve CLI alumni, chapter leaders, and mentors in this expanded opportunity to engage the next conservation leaders in Florida. As an ongoing year-long program, accepted students will be committing to participation at Audubon's Annual Assembly, one regional activity, one leadership training opportunity or volunteer event, and an end of year celebration. Participation in the 2019 cohort is covered by our generous donors.
The CLI program is now closed to new applicants. Check back in 2020 for info on the next class.
If you are interested in more information about CLI, please contact Kristen Kosik.
"CLI was a turning point in my conservation career learning that I did not have to take a straight scientific path to conservation - that there were more options like environmental advocacy, education and communication." -Peyton Breault, CLI 2016, Florida Southern University.
"CLI is valuable because it gives you the opportunity to network and the chance to meet people that are doing the things that you want to do in your future. It is a very special opportunity."- Lilybeth Moreno, CLI 2018, Florida Atlantic University
Audubon Florida is grateful for the leadership and support of Darden Sustainability, the Jessie Ball DuPont Fund, and the National Audubon Society for providing the funding to launch this year-long program.
How you can help, right now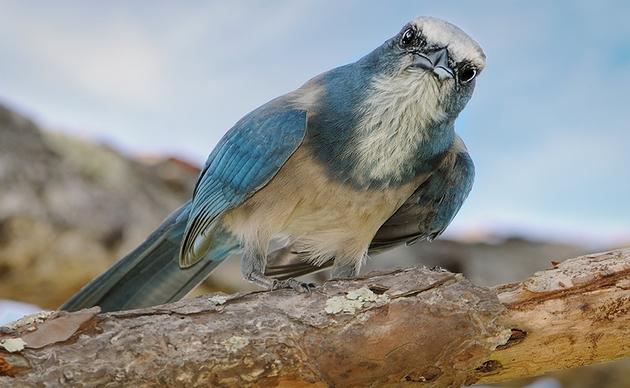 Become a Member of Audubon Florida
Audubon Florida brings people together to appreciate, enjoy, and protect birds and nature. Join now and your $20 membership fee will directly support our conservation efforts throughout Florida.
Volunteers Needed
Florida's birds and wildlife need your time and energy. Learn how you can become a citizen scientist or a volunteer at one of our nature centers today.