The Northern Everglades encompasses the Lake Okeechobee watershed, the 3.3 million acre part of the ecosystem that serves as the headwaters of the Everglades. Improving the natural flow of clean water in this region and conserving existing open space is the key to improving water quality and water management throughout the entire Greater Everglades Ecosystem. Audubon Florida works throughout this region using a comprehensive approach to support improved water management practices that balance sustainable agriculture and environmental stewardship.
Through preserving and restoring habitat in this region benefits threatened or endangered species, including the Florida Scrub-Jay, Northern Crested Caracara, Southern Bald Eagle, Everglade Snail Kite, and one of the nation's most critically endangered bird that can be found nowhere else in the world, the Florida Grasshopper Sparrow.
Beginning in the 1960's, Audubon recognized the importance of working with ranchers to make conservation gains in the vast Kissimmee Prairie north of Lake Okeechobee. By 1962, Audubon had established more than half a million acres as voluntary Bald Eagle Sanctuaries in cooperation with 59 ranch owners. The October 1962 Florida Naturalist describes this important program.
Today, the issue is water for the Everglades and Lake Okeechobee, or more precisely, the effort to keep too much water and too many polluting nutrients from entering the Lake, estuaries, and the Everglades. Water that is held back in the headwaters can be used to moderate dry periods. Studies by the South Florida Water Management District show that between 900,000 and 1,300,000 acre feet of additional storage/detention of water are needed north of Lake Okeechobee to bring about more natural conditions (a single acre-foot of water equals 325,851 gallons).
Supported in part by a grant from the Darden Restaurants, Inc. Foundation, Audubon is working with ranchers and other landowners to develop cooperative approaches to store and clean water by actually engaging private landowners to do the work as an additional line of business, under "payment for environmental services" programs. Working with landowners in this way also produces important benefits for wildlife habitat conservation, and helps Florida ranchers have an important financial incentive to keep their properties in ranching rather than sell land for housing and commercial development.
Audubon is also working with ranchers to support program for the purchase of permanent conservation easements on lands forming the Everglades Headwaters National Wildlife Refuge.
Learn more about this important program and how Audubon wants to expand it by clicking here.
Conservation
The Kissimmee River was unique among the rivers of North America.
How you can help, right now
Donate to Audubon
Help secure the future for birds at risk from climate change, habitat loss and other threats. Your support will power our science, education, advocacy and on-the-ground conservation efforts.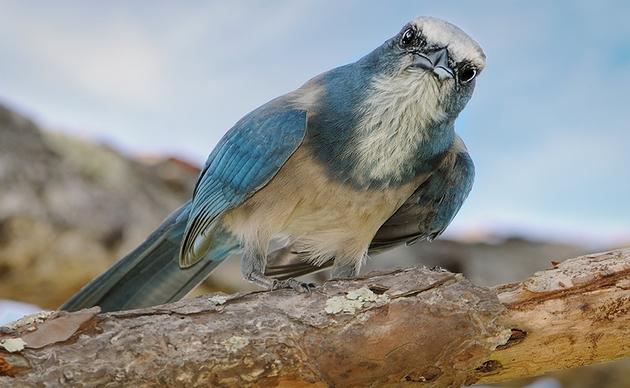 Become a Monthly Donor
Donating monthly is flexible, easy and convenient and makes you a champion birds can count on, no matter the season.
Volunteers Needed
Florida's birds and wildlife need your time and energy. Learn how you can become a citizen scientist or a volunteer at one of our nature centers today.