Conservation
RESTORE Florida's Gulf
The Deepwater Horizon disaster had major impacts on the environment and wildlife of the Gulf of Mexico. Audubon Florida is dedicated to ensuring the restoration of our incredible Gulf habitat is successful.
What is the RESTORE Act?
The Deepwater Horizon disaster had major impacts on the environment and wildlife of the Gulf of Mexico. This followed decades of degradation due to pollution, dredging and overfishing. Through the RESTORE Act, Floridians have the opportunity of a lifetime to restore the health of the Gulf's water, beaches, and marshes and the shorebirds and sea life that live there.
Click here to see Audubon Florida's 5-Year Gulf Restoration Report.
The signing of the RESTORE Act in July 2012 set the framework for what is anticipated to be the largest environmental restoration trust fund in history. Restoration of the Gulf of Mexico will be financed by funds from court cases and settlements related to the Deepwater Horizon disaster.
The RESTORE Act sets forth the following framework for allocation of the Trust Fund:
35 percent equally divided among the five States for ecological restoration, economic development, and tourism promotion;
30 percent plus interest managed by the Council for ecosystem restoration under the Comprehensive Plan;
30 percent divided among the States according to a formula to implement State expenditure plans, which require approval of the Council;
2.5 percent plus interest for the Gulf Coast Ecosystem Restoration Science, Observation, Monitoring and Technology Program within the Department of Commerce's National Oceanic and Atmospheric Administration (NOAA); and
2.5 percent plus interest allocated to the States for Centers of Excellence Research grants, which will each focus on science, technology, and monitoring related to Gulf restoration.
Audubon Advocates, nature-lovers, and concerned citizens will have a variety of ways to influence how the funds are spent. Three major "pots" of funds are addressed in the RESTORE Act: the Gulf Coast Ecosystem Restoration Council pot (30%), the equal-share state pot (35%), and the impact-based state pot (30%). Learn more about this process below or by signing up for our eNewsletter: RESTORE Florida's Gulf.
How you can help, right now
Donate to Audubon
Help secure the future for birds at risk from climate change, habitat loss and other threats. Your support will power our science, education, advocacy and on-the-ground conservation efforts.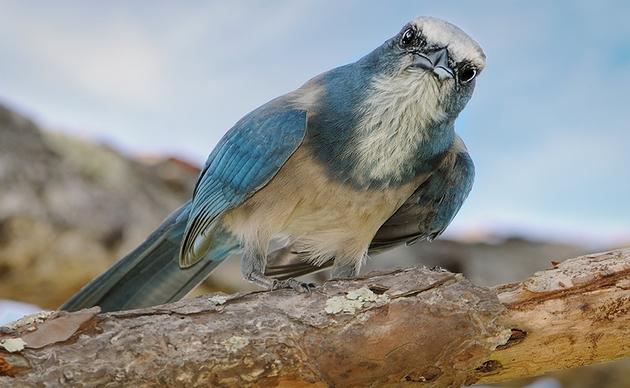 Become a Monthly Donor
Donating monthly is flexible, easy and convenient and makes you a champion birds can count on, no matter the season.
Volunteers Needed
Florida's birds and wildlife need your time and energy. Learn how you can become a citizen scientist or a volunteer at one of our nature centers today.