The breakwater, created from large pH-balanced hollow concrete pyramids, intercepts waves and ship wakes, slowing erosion of the bird nesting habitats for the nearly 6,000 pairs of colonial waterbirds that nested on the Alafia Bank this spring and summer. The project was funded by a $250,000 grant from the National Fish and Wildlife Foundation's Shell Marine Grant, funds generated from oil recovered and sold by the government following the BP Deepwater Horizon oil spill. This installation is the second large-scale breakwater placed on the north shore of the Alafia Bank, adding to 800 feet installed in 2011.
The 8,000-lb concrete pyramid units were lowered into place by a large crane mounted on a barge. The pyramids' hollow structure and overlapping placement dissipate wave energy, creating a quiet shoreline to protect the island from erosion, which has been toppling bird nesting trees. Oysters and barnacles readily attach to the pH-neutral pyramids, providing habitat for fish and crabs.
The Alafia Bank Bird Sanctuary, owned by The Mosaic Company and leased to Audubon for management as a bird sanctuary, is a critically important bird nesting site for 16 species of birds, including Brown Pelicans, herons and egrets, White and Glossy Ibis, Roseate Spoonbills, and American Oystercatchers.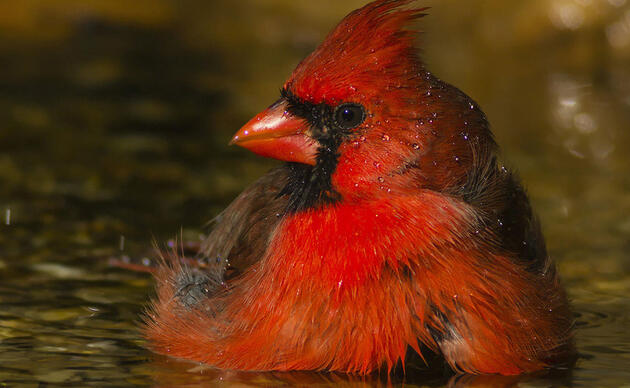 Stay in Touch!
Show your love of birds today. Subscribe to receive email updates about Audubon's conservation work and hear about opportunities to help birds in your area or nationwide.