DID YOU SEE THIS AMAZING VIDEO?? It was taken by visitor Tina Dorschel on the Corkscrew Swamp Sanctuary boardwalk early Monday morning. (Please be warned, there is a curse word at the end!)
This gorgeous Florida panther seems to have unexpectedly found himself cornered while traveling around a corner on the boardwalk -- and quickly sped up to get away. Panthers are shy creatures and this kind of encounter was a lucky and extremely rare experience.
Audubon's Corkscrew Swamp Sanctuary works to conserve Florida's native wildlife through science-driven stewardship of our 13,000-acre sanctuary, conducting research to aid protection and restoration of habitats throughout the Western Everglades, and educating visitors and school groups about our environment.
You can learn more about Florida panthers, our conservation work, and how you can visit Corkscrew Swamp at http://corkscrew.audubon.org/.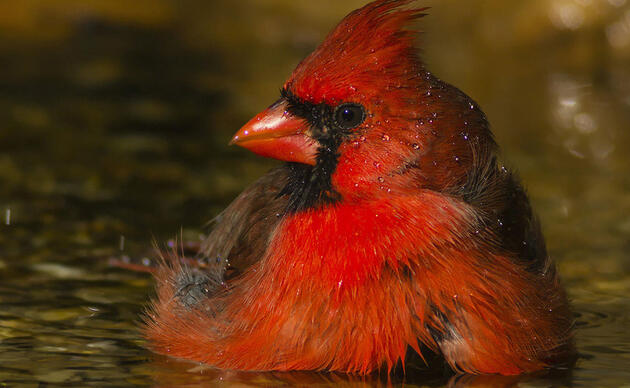 Stay in Touch!
Show your love of birds today. Subscribe to receive email updates about Audubon's conservation work and hear about opportunities to help birds in your area or nationwide.