Audubon Center for Birds of Prey
Education
Want to have birds brought to your location or have a trip to the center? Our programs can serve your educational needs!
Education programs at Audubon Center for Birds of Prey offer a unique and interactive opportunity to learn about Florida's raptors, conservation, and Florida natural history. Education and outreach programs are offered to diverse groups of all ages, including local schools, home school groups, civic groups, Girl and Boy Scout troops, garden clubs, veterinary caregivers and other private groups. All programs are science-based and are in compliance with the Florida Sunshine State standards. Each presentation is appropriately targeted for the age group scheduled.
With live bird ambassadors and hands-on activities, participants explore the relationship of people to their natural environment while discovering the role raptors play in our local ecosystems as well as how individuals can have a positive role in the environment. At the Center or at your location, you can experience the role raptors play in all of our lives.
For questions or to schedule any of the programs offered below, please contact Laura VonMutius, the Education Manager at auduboncbop@audubon.org or phone 407-644-0190. Please note that as of July 2017, we have updated our Program Travel Policy. We are now unable to accomodate one-hour educational programs at a location that is more then an hours drive from the Center. Day ong events, like birding festivals and other special events, that exceed this parameter will be accepted on a case by case basis.
Interested in helping with Education? We offer exciting opportunities for volunteers to educate individuals of all ages in our Docent Program. Docents volunteer at the center and at offsite programs to educate students and guests about birds of prey, Audubon history and conservation efforts. If you would be interested in becoming one of our Docents, contact the Education Manager by email at auduboncbop@audubon.org or by phone at 407-644-0190 ext 107.
Center for Birds of Prey Education Programs:
How you can help, right now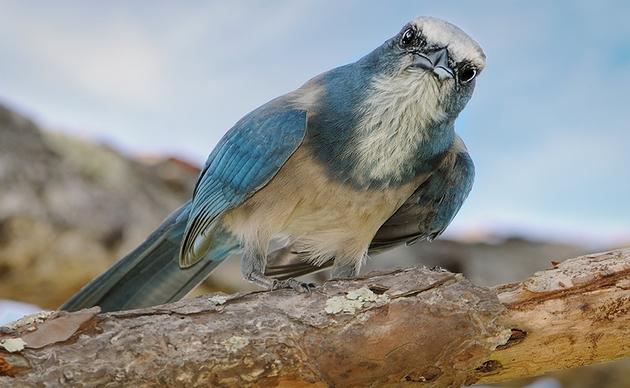 Become a Member of Audubon Florida
Audubon Florida brings people together to appreciate, enjoy, and protect birds and nature. Join now and your $20 membership fee will directly support our conservation efforts throughout Florida.
Volunteers Needed
Florida's birds and wildlife need your time and energy. Learn how you can become a citizen scientist or a volunteer at one of our nature centers today.